FAREWELL AMOR
One of the most promising female directors of American independent cinema, to appear in recent years, is introduced to us through this heartfelt debut, which takes place in multi-racial modern-day New York. There, a migrant from Angola is reunited with his wife and teenage daughter both of whom he hasn't seen in 17 years. However, the gap between them, created with the passing of time, can not easily be bridged, especially when each member of the family carries their own secret. A tender directorial approach, a script which embraces every single character and subtle nuanced performances in one of the greatest cinematic finds of 2020.
The film is also available for screening on festival's digital platform. For additional information please visit online.aiff.gr.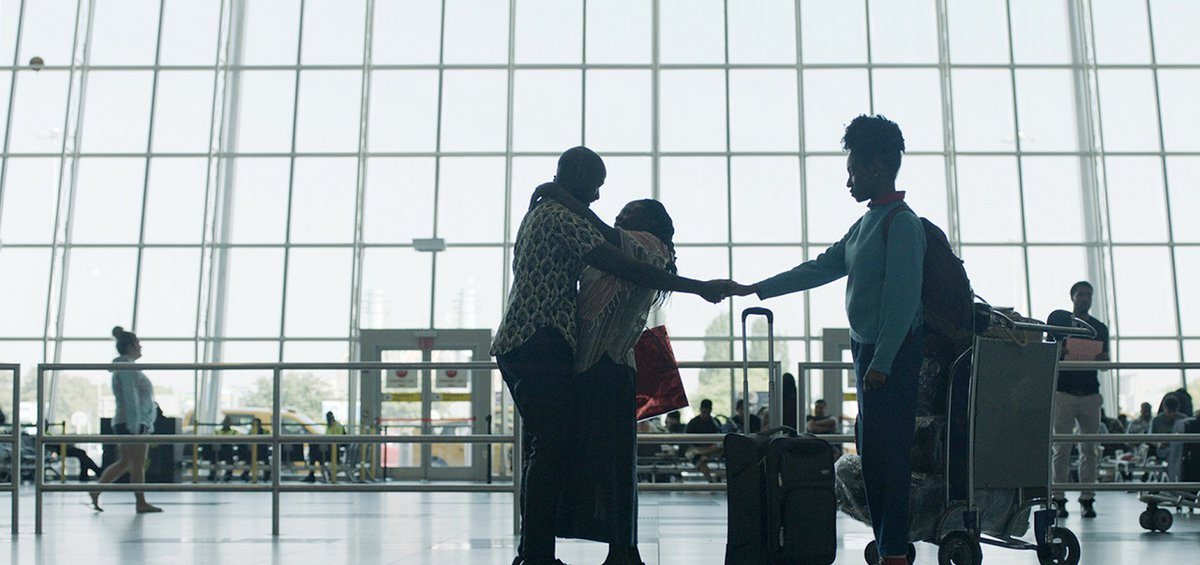 USA | 2020 | COLOR | DCP | 101' | ENGLISH, PORTUGUESE
Walter, an immigrant from Angola, is a taxi driver in New York. He welcomes the wife and daughter he hasn't seen for 17 years in his small apartment. But the reunion is hard. Walter has been forced to leave the woman he loved and helped him settle, his wife has become devotedly religious and overprotective and the daughter is a teenager in treacherous waters.
A fine drama, with the special concept of three different angles on facts and the (also symbolical) desired merging of these narratives into one. The importance but also the obstacle of tradition, family, immigration and the African awakening (the dance scene in the end is superb) are the focus of a warm,tangibly humane story. I.D.
DIRECTOR: Ekwa Msangi
SCREENWRITER: Ekwa Msangi
DoP: Bruce Francis Cole
EDITORS: Jeanne Applegate, Justin Chan
PRINCIPAL CAST: Ntare Guma Mbaho Mwine, Zainab Jah, Jayme Lawson, Joie Lee, Marcus Scriber, Nana Mensah
EKWA MSANGI
Tanzanian-American screenwriter, producer and director, graduate of the New York University. She teaches screenwriting at Brooklyn College. This is her first feature film.
FILMOGRAPHY
2020 Farewell Amor