SAVE YOURSELVES!
A couple of hipsters from Brooklyn disconnect their mobiles phones and laptops to travel to an isolated house in the woods where they hope to reconnect with each other. Cut off from their gadgets, they never learn that the planet is under attack. A hilarious plot, a leading duo with great chemistry and the cutest aliens you'd ever wish to meet transform a low budget sci-fi film about the end of the world into a slapstick survival comedy dedicated to a generation utterly hooked on the internet.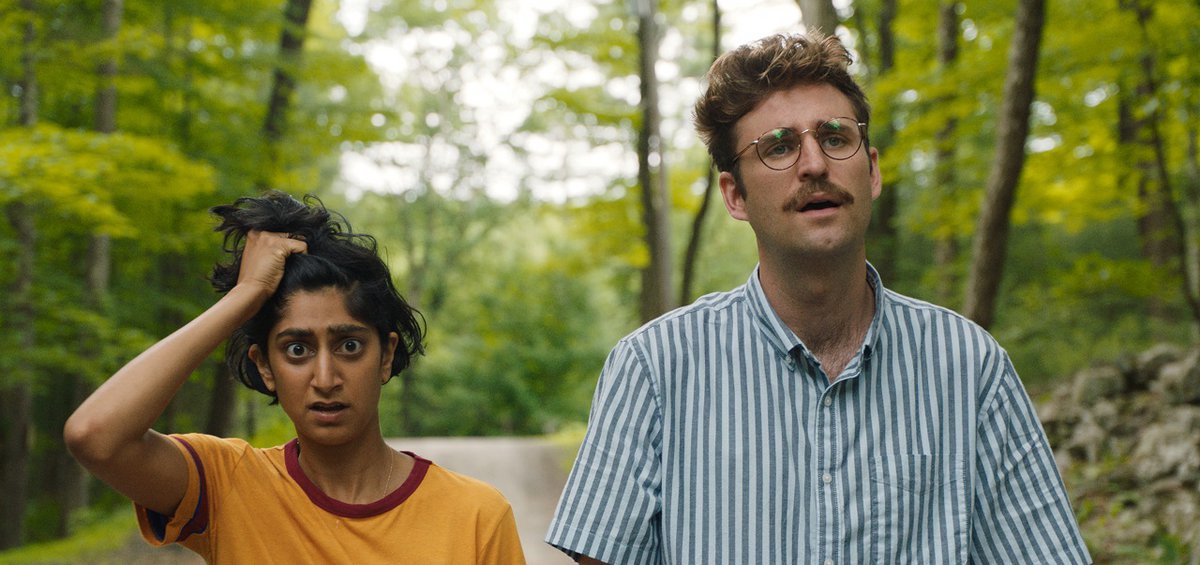 USA | 2020 | COLOR | DCP | 93' | ENGLISH
Su and Jack is a modern couple. They love each other, rest their feet on one another and are stuck on the ever promising bright screen of their cell-phone. They sense that something is very wrong and decide to turn it all off for a week in order to redefine their life. A small disturbance to their plan is that aliens attack the Earth.
A delightful satirical comedy, centered on a splendidly clueless couple, who satirizes the softening effect of way too much virtuality, yet still believes in our ability to cooperate and love. Before the sardonic ending you will have laughed a lot with their mishaps (and the furry venomous alien- footstools!). John Reynolds'comedy noted. I.D.
DIRECTORS: Alex Huston Fischer, Eleanor Wilson
SCREENWRITERS: Alex Huston Fischer, Eleanor Wilson
DoP: Matt Clegg
MUSIC: Andrew Orkin, Kyle McKeveny
EDITOR: Sofi Marshall
​PRINCIPAL CAST: Sunita Mani, John Reynolds,Ben Sinclair, Johanna Day, John Early, Gary Richardson
ALEX HUSTON FISCHER & ELEANOR WILSON
Screenwriters, producers, directors (Wilson is also an actress). This is their debut as a creative duo.
FILMOGRAPHY (SHARED)
2020 Save Yourselves!