THE EVENING HOUR
An isolated community in the Appalachian Mountains experience their own distinctive reality through the economy of coal mines and drugs. Trapped in this suffocating environment, the kind-hearted Cole maintains his own morals, in a paradoxical manner, by selling illegal substances for worthy causes. However, the fragile order of things in his life is about to be overturned by the arrival of a friend from his past, who is also a criminal.The film is defined by its old-style solid narrative, the magnetic lead found in Philip Ettinger and the performances of Lili Taylor, Stacy Martin and Tess Harper - three actors from three different generations - who manage to pierce through the tough male dominance of the film with the use of emotion and temperament.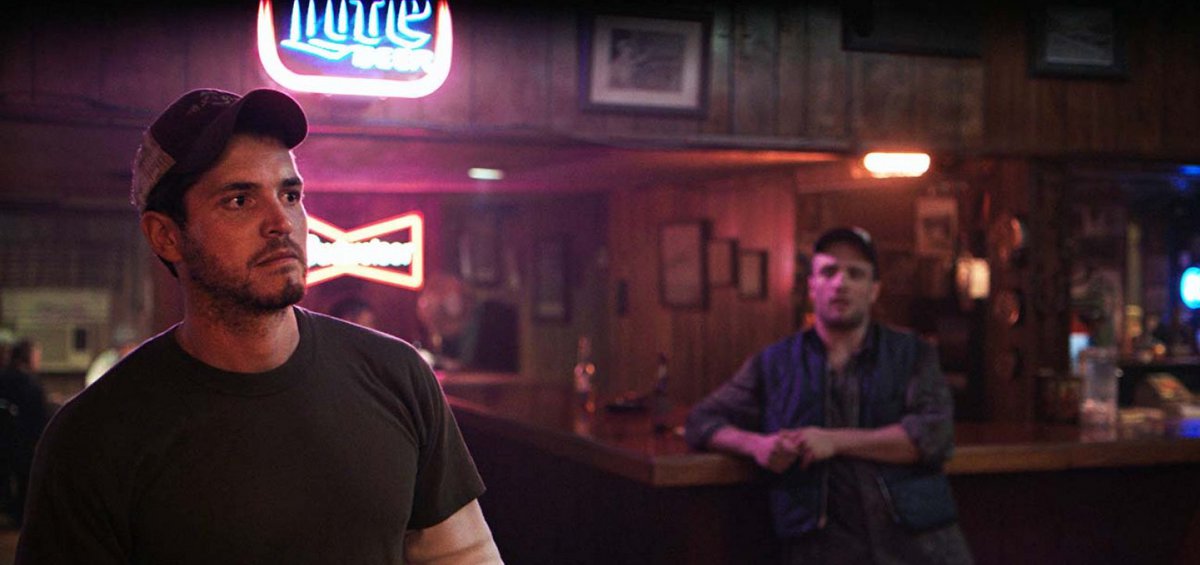 USA | 2020 | COLOR | DCP | 115' | ENGLISH
In a small Kentucky county, Cole nurses old residents and their needs, but does not hesitate to small-time smuggle pills under the nose of the local drug-dealing bully. The latter's rage is fired by the visit of an old friend of Cole's who defies the consequences of his actions – even regarding his own life.
The main reason one loves independent American movies is the documenting of the forgotten American small towns, the life slipping away from people, towards whom the central government is indifferent. The Appalachians, as well as the perennial country bars and the grey beauty of the landscape, serve as the background to this melancholic ballad about the community and the little sins paying a big price. I.D.
DIRECTOR: Braden King
SCREENWRITER: Elizabeth Palmore
DoP: Declan Quinn
MUSIC: Michael Krassner, Tim Rutili, Boxhead Ensemble
EDITORS: Andrew Hafitz, Joseph Krings
​PRINCIPAL CAST: Philip Ettinger, Stacy Martin, Cosmo Jarvis, Lili Taylor
BRADEN KING
New York-based director, screenwriter and visual artist. His work has been presented at festivals and museums. He has been awarded for his shorts and he has filmed music videos for famous artists (Laurie Anderson, Cat Power, Sparklehorse, Sonic Youth, Glen Hansard).
FILMOGRAPHY
2020 The Evening Hour
2011 Here