TWILIGHT'S KISS / SUK SUK
Pak, a taxi driver about to retire and married with two children, meets Hoi in the park, a divorced father of one. The former is cruising the latter is looking for companionship. What they share is the fact that no one in their immediate surroundings knows the truth about them. A low key film, a melancholic yet sweet elegy from Hong Kong which looks into the grey zones in the daily life of two gay men who decide to claim their share of happiness even at this late stage in their lives.
The film is also available for screening on festival's digital platform. For additional information please visit online.aiff.gr.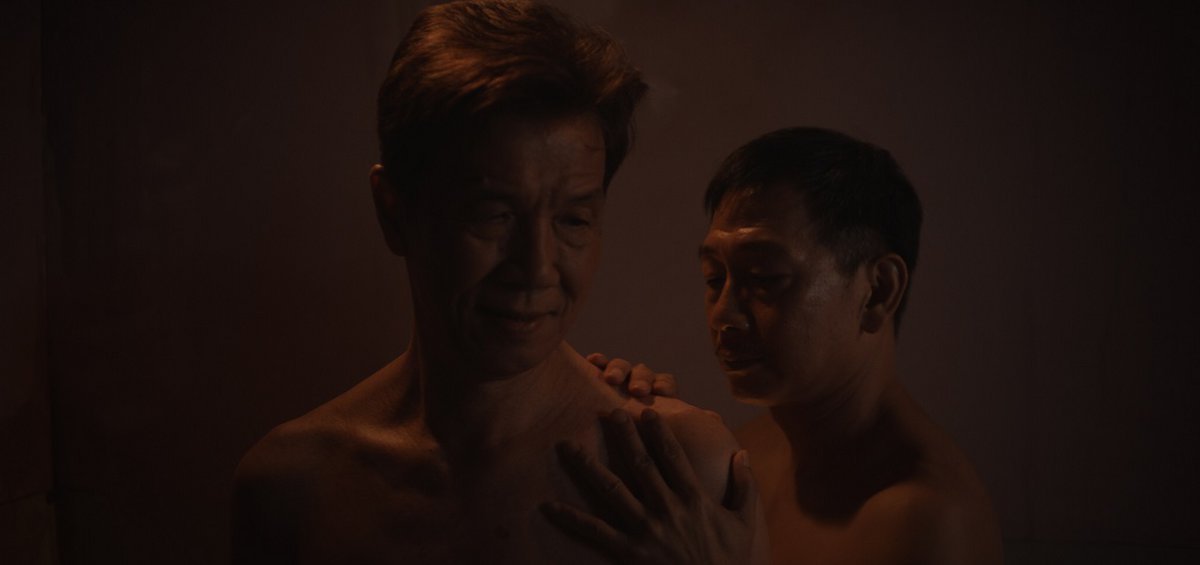 HONG KONG | 2019 | COLOR | DCP | 92' | CANTONESE
Pak is a taxi driver, married with two children, who refuses to retire. He meets Hoi in a park, who's a divorced father of one. At first they have a different take on the attraction they feel. One is cruising, the other is looking for something more. What they do have in common though is that no one around them knows the truth about them.
Noble, melancholic filmmaking, elegantly overcoming the 'queer cinema' stereotype. In the most subtle moments (eating while in love and eating in domesticated routine, for example) lies a quietly expressed heartbreak. The fine photography and the wonderfully old-fashioned music create an authentic romanticism, underlining essentially the criminal cruelty of repressing people for their identity. I.D.
DIRECTOR: Ray Yeung
SCREENWRITER: Ray Yeung
DoP: Ming Kai Leung
MUSIC: Veronica Lee
EDITORS: Chang Suk Ping William, Chan Chui Hing Nose
​PRINCIPAL CAST: Tai Bo, Ben Yuen, Au Ga, Man Patra, Lo Chun Yip, Lam Yiu Sing, Kong To
RAY YEUNG
Born and raised in Hong Kong, he studied Law in London and did his MA on film. This is his third feature film. He is also a programmer for the L&G Festival of Hong Kong.
FILMOGRAPHY
2019 Suk Suk
2015 Front Cover