A HERO / GHAHREMAN (Opening Film)
During a two-day leave from prison, where he has been sent due to unpaid debts, a man tries to repay his lender in time. A thoughtless act will, however, result in an avalanche of events at the detriment of those near and dear to him. A great cinematic return for the two-time Oscar winning director of "A Separation" and "The Salesman", the exemplary screenwriting and directing of this film, with the suspense of a thriller through and through, constitutes a bitter parable of a contemporary world where every action has unexpected consequences and morality remains a fragile notion. Grand Prix winner at this year's Cannes Film Festival.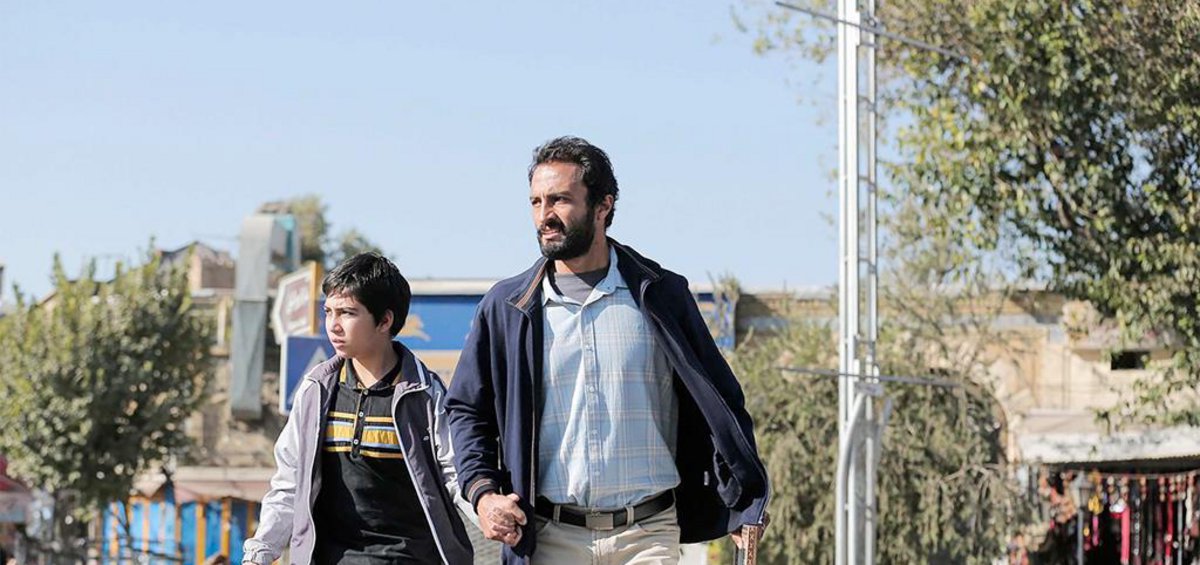 IRAN, FRANCE | 2021 | COLOR | DCP | 127' | PERSIAN
A man, imprisoned for debt, is out of jail for two days, wishing to pay his lender on time. However, a reckless move will cause an avalanche of events that will shake his credibility and upset his family. A small parable about a modern world full of grey zones, victim of the social media culture and the obsession with the surface of things, where each action has unpredictable consequences and ethics remain a fragile, volatile notion. The director, winner of two Academy Awards, offers us a powerful drama, filled with the tension and suspense of a true thriller. A film with exemplary screenplay and direction, as well as a great performance by Amir Jadidi. Grand Jury Prize at Cannes. L.K.
DIRECTOR: Asghar Farhadi
SCREENWRITER: Asghar Farhadi
DoP: Ali Ghazi, Arash Ramezani
EDITOR: Hayedeh Safiyari
PRINCIPAL CAST: Amir Jadidi, Mohsen Tanabandeh, Sarina Farhadi, Fereshteh Sadr Orafaie
ASGHAR FARHADI
Iranian director and screenwriter born in 1972, one of the most important of international cinema. He studied Theatre and Dramatic Arts at the Universities of Tehran and Tarbiat Modares (also in Tehran) respectively. Winner of two Academy Awards for Best International Feature Film and three awards at Cannes and Berlin.
FILMOGRAPHY
2021 A Hero
2018 Everybody Knows
2016 The Salesman
2013 The Past
2011 A Separation
2009 Darbareye Elly
2006 Fireworks Wednesday
2004 Beautiful City
2003 Dancing in the Dust