NO / NÖ
Thirteen impressively directed vignettes outline the long- term relationship between Dina and Michael, from when they first meet to when they start a family. Everything in between is put under the microscope in a film which mocks social constructs focusing on dark yet funny details while presenting real-life situations in a surreal way. An ingenious combination of comedy and drama and a tribute to the films of Roy Andersson from a film which the deeper it cuts the more it heals the wounds it creates. Winner of the Best Director Award at the Karlovy Vary International Film Festival.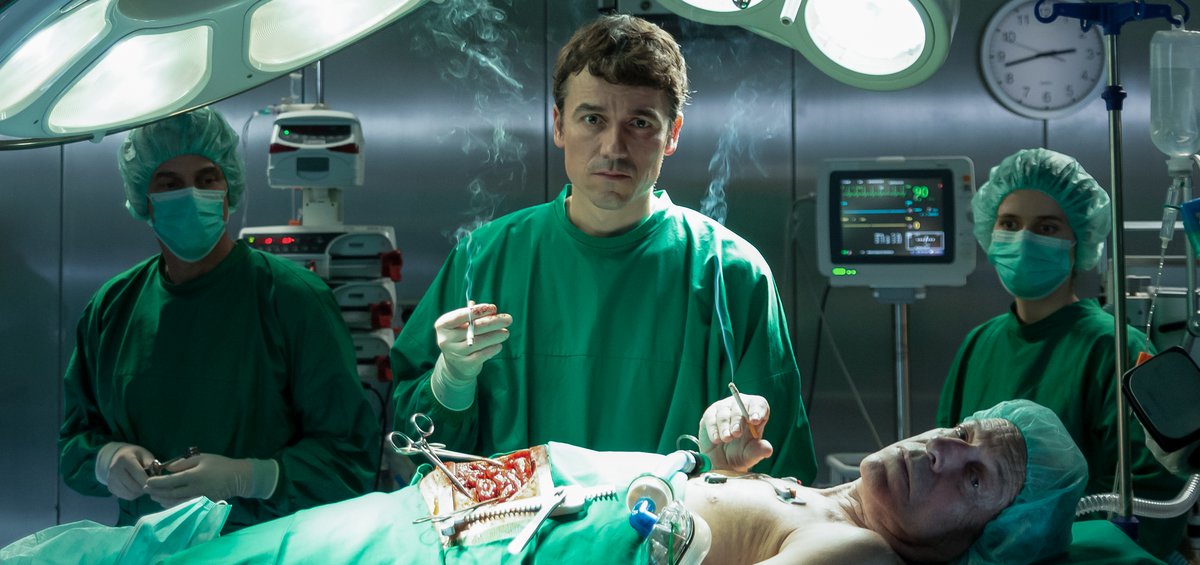 GERMANY | 2021 | COLOR | DCP | 119' | GERMAN
Dina and Michael meet, they flirt, they commit to each other. They have a family together, they struggle through the hardships of their coexistence, their differences and their possibly wrong initial choices. They struggle through the time that flies, professional survival and personal resilience against hidden demons. But the essence of 'Nö' is not its plot. It's what its skilful style has to say.
Through a dozen of vignettes, sometimes fixed, sometimes impressively skilled, brother and sister Dietrich and Anna Bruggemann, along with their awarded collaborators, achieve a remarkable combination of comedy and drama, immersed in a surprising insightful satire. With a benevolence that reveals love towards people and their suffering, it's a scalpel and thread cutting and sowing the wounds discussed. Bitter yet tremendously enjoyable. I.D.
DIRECTOR: Dietrich Brüggemann
SCREENWRITERS: Anna Brüggemann, Dietrich Brüggemann
DoP: Alexander Sass
MUSIC: Dietrich Brüggemann
EDITOR: Vincent Assmann
PRINCIPAL CAST: Anna Brüggemann, Alexander Khuon, Monika Anna Wojtyllo, Rike Eckermann, Mark Waschke, Hanns Zischler
DIETRICH BRÜGGEMANN
Bavarian director born in Munich in 1976 He studied at the Babelsberg Film School. He collaborates as a screenwriter with his sister and actress Anna, starring in 'Nö'. They have received the Silver Bear for Screenwriting at the Berlin Festival. This is his 6th feature film.
FILMOGRAPHY
2021 Nö
2015 Heil
2014 Stations of the Cross
2012 Move
2010 Run If You Can
2006 Neun Szenen