BAD LUCK BANGING OR LOONY PORN / BABARDEALĂ CU BUCLUC SAU PORNO BALAMUC
With a nod to Luis Buñuel, Dušan Makavejev and John Waters this extremely appropriate satire, exquisitely political and blunt to the point of redemption rightfully won the Golden Bear through its narrative of the comically tragic and unexpected events that take place when a sex tape made by a couple for personal use mysteriously ends up on the internet. One of the most highly-acclaimed and award-winning directors of contemporary Romanian cinema, Radu Jude invites viewers to a postmodern and engaging game, a review and fresh study of modern History through the use of blunt satire and surreal comedy. A strictly unsuitable film for minors and conservative members of the audience.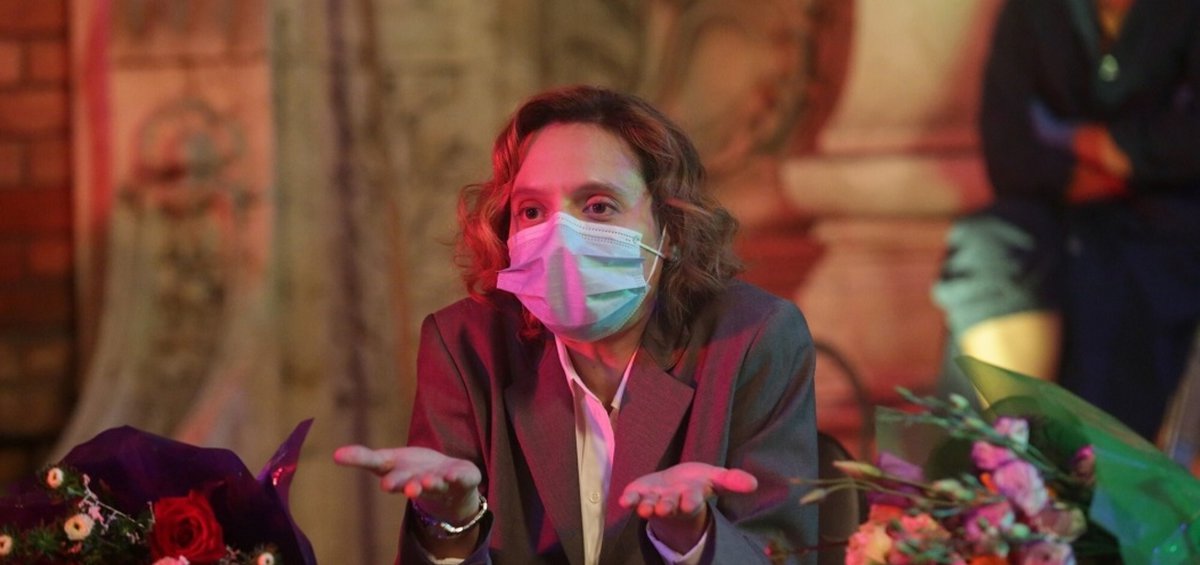 ROMANIA, LUXEMBOURG, CZECH REPUBLIC, CROATIA | 2021 | COLOR | DCP | 108' | FRENCH
A teacher in today's Bucharest comes across her marital intimate moments online and is faced with school weariness, the parents' rage and firing. Whether you look at it as an in-your-face masterpiece or a genius didactic cinematic vignette (or both), Jude's film, with its anarchistic but fully hierarchical structure, holds your eyes open (just like Alex's eyes in 'A Clockwork Orange'). Consisting of three parts, a great counterpoint camera in the first part, a dense, loud 'dictionary of terms and meanings' in the second, and a Brechtian orgasm in the third, this is a taste of our own medicine we are forced to drink while looking at our ugly, tragicomic reflection in the mirror. Golden Bear at Berlin. I.D.
DIRECTOR: Radu Jude
SCREENWRITER: Radu Jude
DoP: Marius Panduru
MUSIC: Jura Ferina, Pavao Miholjević
EDITOR: Cătălin Cristuțiu
PRINCIPAL CAST: Katia Pascariu, Claudia Ieremia, Olimpia Mălai

RADU JUDE
Winner of several awards, Romanian director and screenwriter, born in 1977 in Bucharest, where he studied Filmmaking and served as an assistant in Costas Gavras' 'Amen'. He has directed several short and feature films as well as documentaries.
FILMOGRAPHY
2021 Bad Luck Banging or Loony Porn
2020 Uppercase Print
2018 I Do Not Care If We Go Down in History as Barbarians
2016 Scarred Hearts
2015 Aferim!
2014 Scurt/4: Istorii de inimã neagrã
2012 Everybody in Our Family
2009 The Happiest Girl in the World