ALI & AVA
Two lonely people find refuge in music and the love affair they embark on, resulting in one of the sweetest films in the career of this significant director of contemporary British film. Thanks to the disarming love story told, Clio Barnard of "The Selfish Giant" fame, sheds an ardent light on the fiercely realistic universe of her previous films, she introduces the audience to a truly loveable heroine (who is made all the more irresistible by Claire Rushbrook's performance) and winks back at our glum reality with a romantic and optimistic film.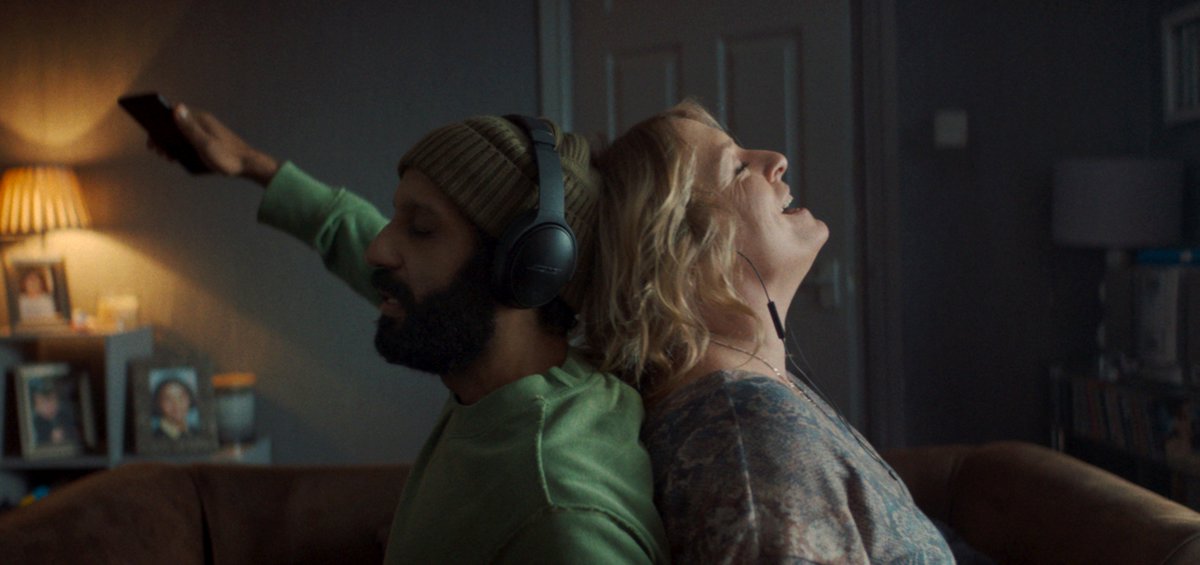 UK | 2021 | COLOR | DCP | 95' | ENGLISH
Ali is a good-hearted Pakistani landlord, former local dj, whose marriage has ended. Ava works as a teaching assistant at Bradford School. She's all alone amongst children and grandchildren. They are both in their '40s, between loneliness and despair, of different race and class. But a small ember of hope that not everything is lost is still burning. The English, who have apparently an agreement with the God of the cinema to make social realist cinema in two shots, succumb this time to realistic romanticism – of real people with a past filled with struggles. Adeel Akhtar and Claire Rushbrook immediately grab your attention and make you care. After that, they own the film, and also your heart I.D.
DIRECTOR: Clio Barnard
SCREENWRITER: Clio Barnard
DoP: Ole Bratt Birkeland
MUSIC: Harry Escott
EDITOR: Maya Maffioli
PRINCIPAL CAST: Adeel Akhtar, Claire Rushbrook, Ellora Torchia, Shaun Thomas, Natalie Gavin, Mona Goodwin
CLIO BARNARD
English director born in Leeds. She studied Fine Arts in Newcastle and holds and MA in Electronic Imaging (Dundee). Her documentary and fiction debut 'The Arbor' (2010) and 'Selfish Giant' (2013) respectively made her immediately an important voice of the new British generation.
FILMOGRAPHY
2021 Ali & Ava
2017 Dark River
2013 The Selfish Giant
2010 The Arbor