MEMORIA

In Columbia, a loud bang wakes a British woman up. As these small sound bombs, which only she can hear, start to multiply, the heroine decides to find where they are coming from. However, the answer to their origin is shocking. A top collaboration between the Palme d'or winning Thai director and the exquisite Tilda Swinton, an utterly mystifying and evocative experience which can only be truly enjoyed in a dark cinema venue, "Memoria" is an unforgettable cinematic rendezvous with the Unknown. Winner of the Jury Prize at this year's Cannes Film Festival.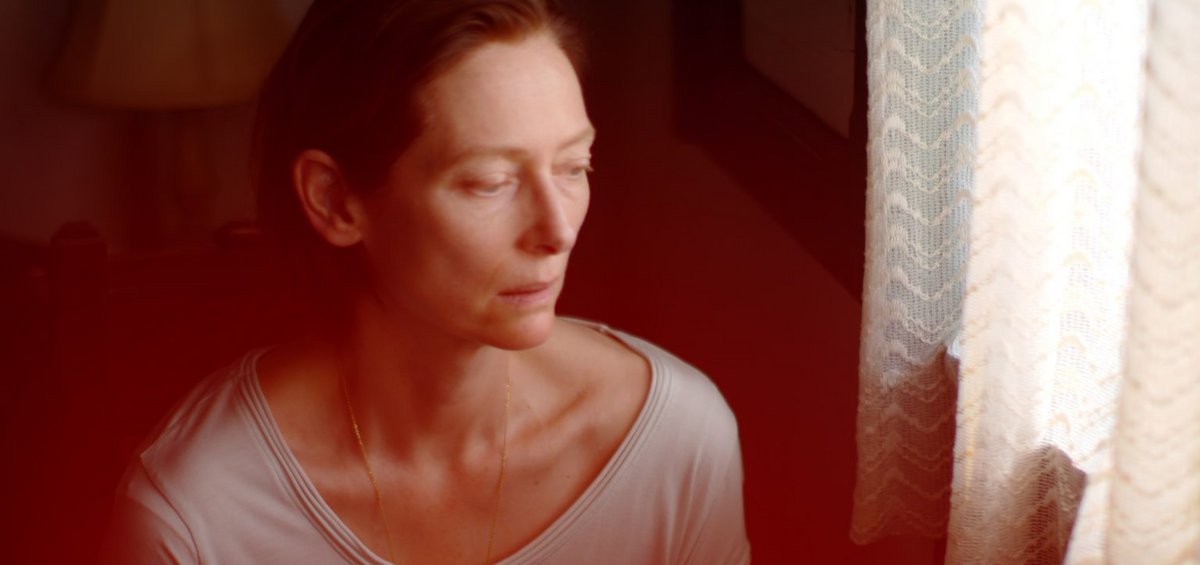 COLOMBIA, THAILAND, FRANCE, GERMANY, MEXICO, QATAR | 2021 | COLOR | DCP | 136'| SPANISH, ENGLISH
A British woman in Colombia's Medellin is awoken at night by a loud noise. As these small sound bombs, that only she can hear, multiply, she decides to find out where they come from. But the answer will be astounding. It's very rare that the marriage between a director and an actress proves so fitting.
'Memoria' brings together two otherworldly creatures for an unforgettable date with the Unknown. As in the previous films of the Thai director, viewing becomes an almost mystical condition, resembling meditation, bound to be appreciated only in the audiovisual setting of a cinema. Jury Award at Cannes. L.K.
DIRECTOR: Apichatpong Weerasethakul
SCREENWRITER: Apichatpong Weerasethakul
DoP: Sayombhu Mukdeeprom
MUSIC: César López
EDITOR: Lee Chatametikool
PRINCIPAL CAST: Tilda Swinton, Elkin Díaz, Jeanne Balibar, Juan Pablo Urrego, Daniel Giménez Cacho, Agnes Brekke, Jerónimo Barón, Constanza Guitérrez
APICHATPONG WEERASETHAKUL
Thai independent director, born in Bangkok in 1970. He studied Architecture in Thailand and then got his degree in Fine Arts from Chicago. He has directed dozens of short films and documentaries. Winner of four awards at Cannes, among which Palm d' Or, and honoured at many festivals.
FILMOGRAPHY
2021 Memoria
2015 Cemetery of Splendour
2012 Mekong Hotel
2010 Uncle Boonmee Who Can Recall His Past Lives
2006 Syndromes and a Century
2004 Tropical Malady
2003 The Adventure of Iron Pussy
2002 Blissfully Yours
2000 Mysterious Object at Noon