THE NIGHT BELONGS TO LOVERS / LA NUIT AUX AMANTS
Two old schoolmates, a boy and a girl, run into each other by luck. Circumstances are such that they are forced to spend a night together, alone with their secrets, their desires and their sexual urges. The night they spend together will be full of disclosure, extremely sexual and in its own way overwhelming. With two courageous and photogenic leads, gem-like dialogues, youthful simmering desire in every frame and stunningly titillating, one of the highly-promising French directors offers up a surprise debut, arousing in more than one sense and indicative of how a film can be exciting even if only two actors are in it.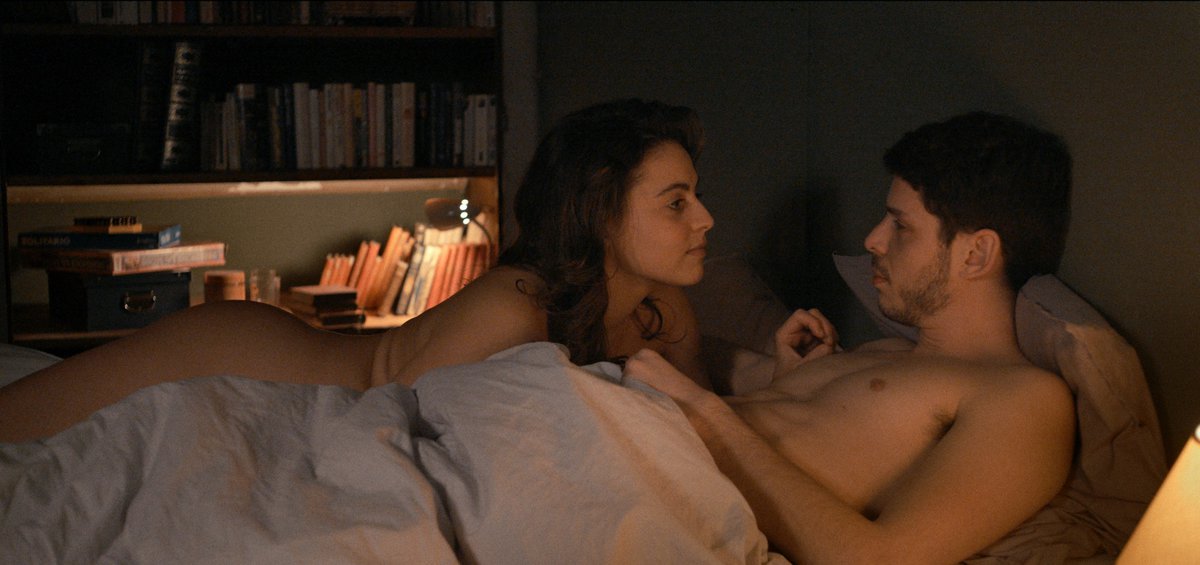 FRANCE | 2021 | COLOR | DCP | 88' | FRENCH
Night. Yoann finds himself tied on his back, on the beach – a friends' prank concluding his bachelor party. Axel is the one who unties him. She's an old schoolmate, secretly in love with him ever since. The night they will spend together will be confessional, sexual and in its own way overpowering.
Julien Hilmoine's debut is a chamber drama achieving, through its dialogue, its silences and its tremendous eroticism, to reach places that traveling and scenography cinema haven't even dreamt of. In the core of the film you can find youth – believing, hoping, fighting. You feel the longing for freedom through love and you are asked to estimate (and deal with) its price. I.D.
DIRECTOR: Julien Hilmoine
SCREENWRITER: Julien Hilmoine
DoP: Yoann de Montgrand
MUSIC: Philippe Deschamps
EDITOR: Cédric Le Floc'h
PRINCIPAL CAST: Laura Müller, Schemci Lauth
JULIEN HILMOINE
Director and screenwriter, born in 1979. He studied at La Fémis in Paris. He has directed two short films. Le Nuit aux Amants is his feature film debut.
FILMOGRAPHY
2021 The Night Belongs to Lovers