NINJABABY
Twenty-year-old Rakel, cartoonist and relentless party animal, would like to be anything other than pregnant, but she finds out when she is already six months along. While wondering who the father is, her baby becomes an insolent cartoon that refuses to be quiet. Norwegian's well-rounded answer to "Juno" is this speedy comedy focusing on adulthood, which always finds a way to manifest unwanted though it may be. Just like a ninja. Winner of the Audience Award at the SXSW Film Festival and recipient of a Special Mention at the Berlin International Film Festival.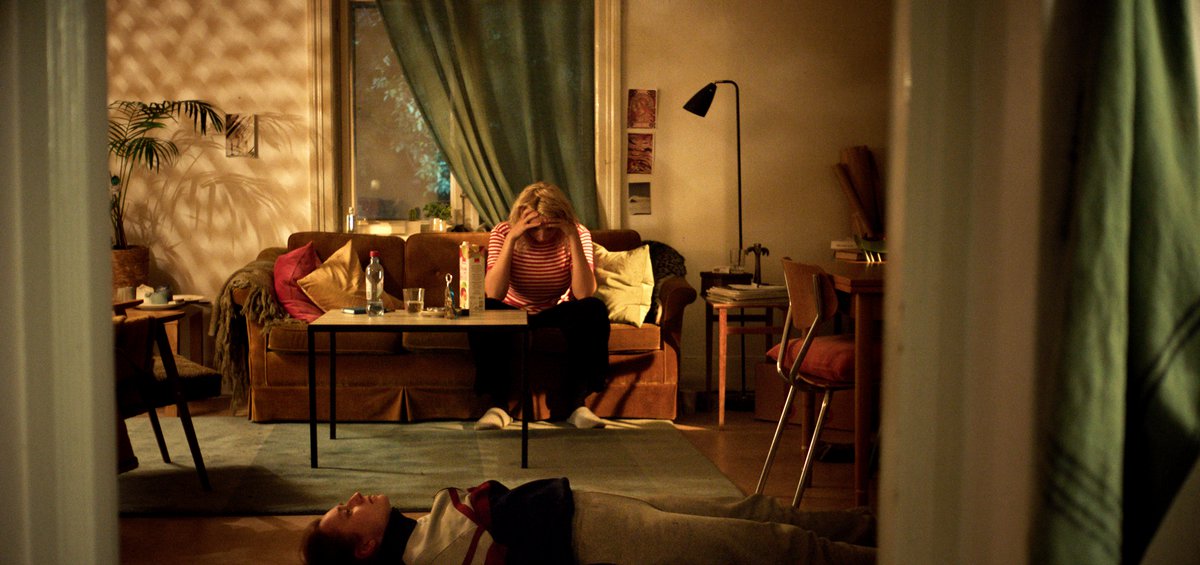 NORWAY | 2021 |COLOR | DCP | 103' | NORWEGIAN
A… reverse franchise 'Bridget Jones' Diary' meets 'Look Who's Talking'. But in a Made in Norway version. 'Ninjababy' has many non-Hollywood advantages. Let's stick to the main ideological advantage, the halt and reversal of the unmovable traditional (not only) cinematic logic of motherhood and femininity.
It is reason enough to consider this film, where the heroine finds out she's pregnant at six months (she's not stupid, she is something else, somewhere else) facing at once all the wrong and rights of her life, a blooming, expressive one. You can overlook it because you 'disagree', however it does state a different opinion
about Woman and withstands the melancholy of not being able to have it all. I.D.
DIRECTOR: Yngvild Sve Flikke
SCREENWRITERS: Johan Fasting, Yngvild Sve Flikke, Inga Sætre
DoP: Marianne Bakke
MUSIC: Kåre Vestrheim
EDITOR: Karen Gravås
PRINCIPAL CAST: Kristine Kujath Thorp, Arthur Berning, Nader Khademi, Tora Christine Dietrichson

YNGVILD SVE FLIKKE
Norwegian director, born in Trondheim in 1974. She worked for television and there was
interest in her children's work. This is her second feature film and received Crystal Bear-
Special Mention at Berlin.

FILMOGRAPHY
2021 Ninjababy
2015 Women in Oversized Men's Shirts