EARWIG
The most unconventional and artistically adventurous director of contemporary European cinema, responsible for unforgettable oddities such as "Innocence" and "Évolution", returns with the enigmatic story of a man who is paid by an inconspicuous employer to look after a girl, night and day, whose teeth are made of ice and who is forbidden to go into the outside world. Suddenly, the man is given instructions to transport the girl to a mysterious location. A gothic riddle looking to be solved, an atmospheric nightmare, one of the most charmingly weird films you've ever seen.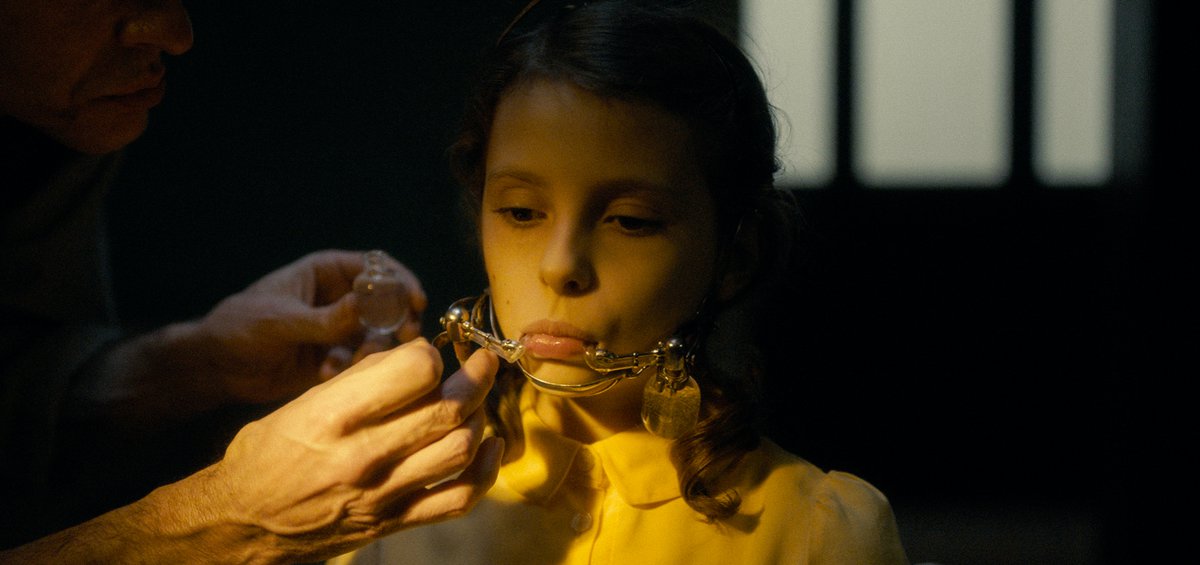 FRANCE, UK | 2021 | COLOR | DCP | 114' | ENGLISH
A middle-aged man has custody of a young girl. His only extra duty is to take good care of her teeth. So far so good. But after an incident at a lake and another one at a local bar, to continue discussing the plot would undermine the logic of Lucile Hadžaliliovitz new film. With a functional set design and maybe the most beautiful cinematography of this year's festival, 'Earwig' immerses itself in an impressionistic cerebral paradox where time is relevant and gradually creates a motive of bronchus tightening around the life of the protagonists. The plot is a nod to David Lynch, but the style isn't, it is an excellent comment on patriarchy and moreover a subtle, melodramatic assault to the subconscious. A magnetic film. I.D.
DIRECTOR: Lucile Hadžihalilović
SCREENWRITERS: Lucile Hadžihalilović, Geoff Cox
DoP: Jonathan Ricquebourg
MUSIC: Nicolas Becker, Warren Ellis, Augustin Viard
EDITOR: Adam Finch
PRINCIPAL CAST: Romola Garai, Alex Lawther, Paul Hilton
LUCILE HADŽIHALILOVIĆ
French editor, screenwriter, producer and director, of Bosnian origin, born in 1961. She studied History of Art at the famed La Femis in Paris. Gaspar Noé's co-worker and wife, an autonomous art house consistently acknowledged in the festival world.
FILMOGRAPHY
2021 Earwig
2015 Evolution
2004 Innocence