TITANE
A series of unexplained crimes become the reason for a father to reconnect with his son, who has been missing for ten years. A bold, belligerent and audacious thriller in which the concepts of identity and sexual behaviour meet "Crash" and David Cronenberg's style of physical horror resulting in the French director of "Raw" becoming the second female director to be awarded the Palme d'Or. A risky and provocative attack on the senses, "Titane" is not to be missed by fans of provocative and unconventional cinema.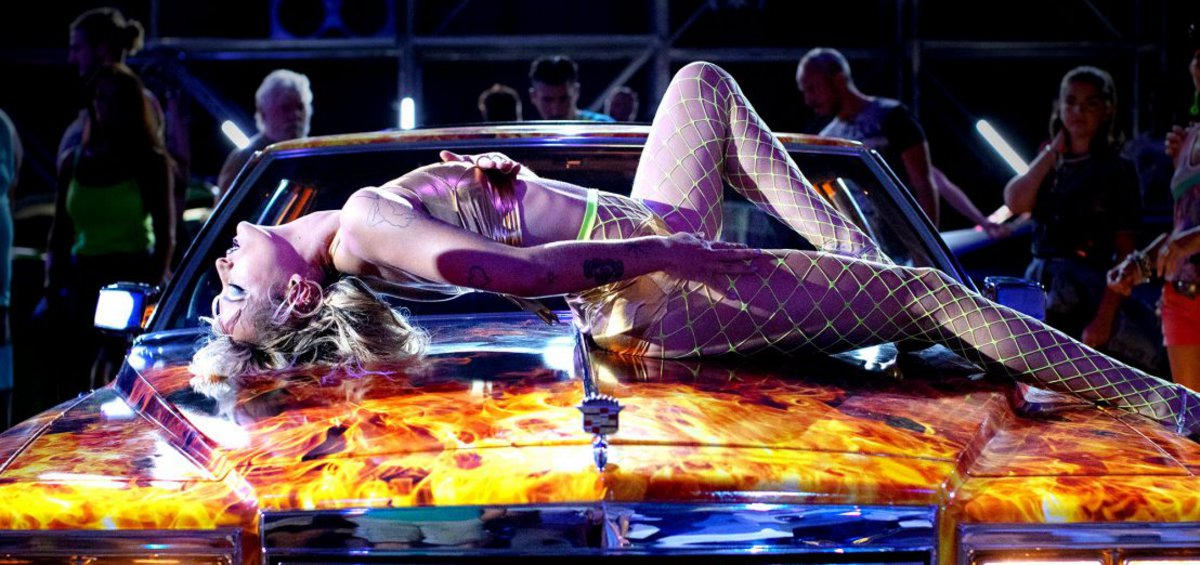 FRANCE, BELGIUM | 2021 | COLOR | DCP | 108' | FRENCH
A young boy is found by the customs clerks at the airport. His face is bruised. The boy claims that he' s a child that had gone missing 10 years ago. His father's nightmare seems to be reaching the end. But a series of brutal murders horrify the area. Julia Ducourno, the director that was introduced to us five years ago at AIFF with 'Raw', gives us the most shocking film of the year, winning, with her provocative boldness and her gutsy direction, the Palm d' Or at Cannes. Reminiscent of Cronenberg's 'Crash', 'Titane' follows the confrontational routes of physical horror, changes aggressively gear on the urgent matters of identity, gender and sexual behaviour, accelerates courageously and finishes as a cinematic extremity. A wild, unforgettable experience. P.G.
DIRECTOR: Julia Ducournau
SCREENWRITER: Julia Ducournau
DoP: Ruben Impens
MUSIC: Jim Williams
EDITOR: Jean-Christophe Bouzy
PRINCIPAL CAST: Agathe Rousselle, Vincent Lindon, Garance Marilier, Laïs Salameh
JULIA DUCOURNAU
French director and screenwriter born in 1983. She studied Screenplay at La Femis. Her debut short film, "Junior", won the Petit Rail d' Or at Cannes in 2011.
FILMOGRAPHY
2021 Titane
2016 Raw