I'M YOUR MAN / ICH BIN DEIN MENSCH
In search of funding for her research, a career-driven archaeologist is willing to become a guinea pig for a high tech company manufacturing ideal lovers. However, the alluring android matched to her, proves to be more human than expected from a comedy on the verge of being a science fiction film. And so an impressive cast & crew (among which the director of "Unorthodox" Maria Schrader and a doll of a man - literally and metaphorically - Dan Stevens of "Downton Abbey'') enter the arena of modern relationships, contemplating ideas such as the human condition and (unfulfilled) desires. Maren Eggert was awarded the Silver Berlin Bear.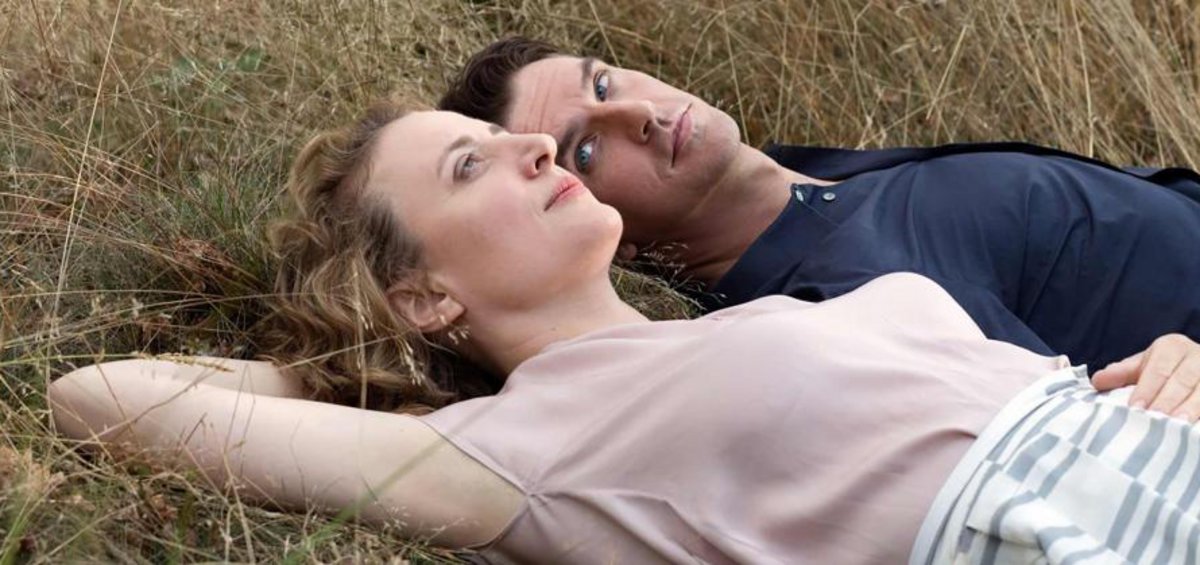 GERMANY | 2021 | COLOR | DCP | 104' | GERMAN
This feel-good science fiction comedy by Maria Schrader attempts to answer women's in heterosexual relationships eternal question: 'Who's the perfect man?' Alma is an archaeologist with an answer for everything but her lovelife is non-existent – characteristics routinely connected.
Due to eligibility, she is encouraged to participate in a three week experiment with an advanced android, the algorithm of which is programmed to gradually adapt perfectly to her character. One of the best feel-good suggestions of the year, with commercial possibilities (and probably a remake). It avoids easy solutions, it has such confidence that it can laugh with 'typical' female behaviours, while at the same time focuses, with good taste and flexibility of narration, on loneliness, the reasons for human misery and the meaning of love. Silver Bear for the protagonist, Maren Eggert. I.D
DIRECTOR: Maria Schrader
SCREENWRITERS: Jan Schomburg, Maria Schrader
DoP: Benedict Neuenfels
MUSIC: Tobias Wagner
EDITOR:Hansjörg Weißbrich
PRINCIPAL CAST: Maren Eggert, Dan Stevens, Sandra Hüller, Hans Löw
MARIA SCHRADER
German director born in Hanover in 1965. She studied at Vienna at 'Max Reinhardt Seminar'. She has won, among others, an Emmy for the Netflix mini series 'Unorthodox'.
FILMOGRAPHY
2021 I'm Your Man
2016 Stefan Zweig: Farewell to Europe
2007 Love Life