LEAVE NO TRACES / ŻEBY NIE BYŁO ŚLADÓW
In the hands of the up-and-coming Matuszynski, the true murder case of a student by police in Poland in 1983 becomes a satisfying court thriller and simultaneously a thrillingly intricate journey to objective truth. The director recruits the crème de la crème of Polish actors (headed by Tomasz Kot of "Cold War") to breathe life into the heroes of an unbalanced conflict between the sole eyewitness and the regime, a conflict which culminates in court. With an astonishing reconstruction of events, he succeeds in capturing the clandestine deliberations of both parties in some of the most beautiful frames we have seen recently on the big screen.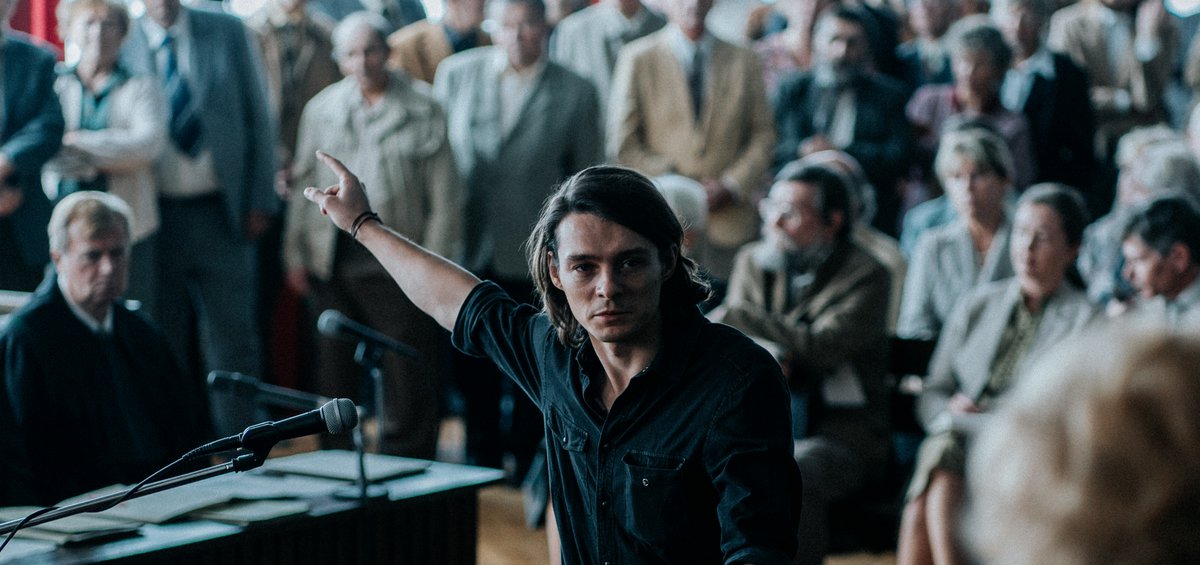 POLAND, FRANCE, CZECH REPUBLIC | 2021 | COLOR | DCP | 160' | POLISH
Poland, 1983. A few months before the martial law was lifted, militia members beat to death an eighteen year-old student which immerses the country into a state of shock. Up-and-coming Jan Matuszynski, director known for his flair for period drama, is inspired by this incident and crafts, inconceivably accurately, the conflict of a David with an establishment Goliath.
On the one side, an inexorable eyewitness, on the other, the state mechanism and the uniformed, hell-bent on deleting all traces of political assassination. Through a tumultuous journey towards the truth, the unfair contest peaks in the courtroom. And that's where the real price of the courage to react against authority, corrupt or not, will show. Th.K.
DIRECTOR: Jan P. Matuszyński
SCREENWRITER: Kaja Krawczyk-Wnuk
DoP: Kacper Fertacz
MUSIC: Ibrahim Maalouf
EDITOR: Przemysław Chruścielewski
PRINCIPAL CAST: Tomasz Ziętek, Sandra Korzeniak, Mateusz Górski, Jacek Braciak, Agnieszka Grochowska,
Robert Więckiewicz, Aleksandra Konieczna, Adam Bobik, Tomasz Kot

JAN P. MATUSZYŃSKI
Polish director born in 1984. Director, producer and editor, one of the up-and-coming festival stars. He studied at the 'Krzysztof Kieslowski Film School' at Katowice.
FILMOGRAPHY
2021 Leave No Traces
2016 The Last Family