Birds of Passage
Three years after the Academy award nomination of the exotic "Embrace of the Serpent" for Best Foreign Language Film, its creator moves from the Amazon jungle to the Colombian desert for the purpose of a violent and evocative epic, which was selected to open the 50th edition of the Directors' Fortnight section at the 2018 Cannes Film Festival.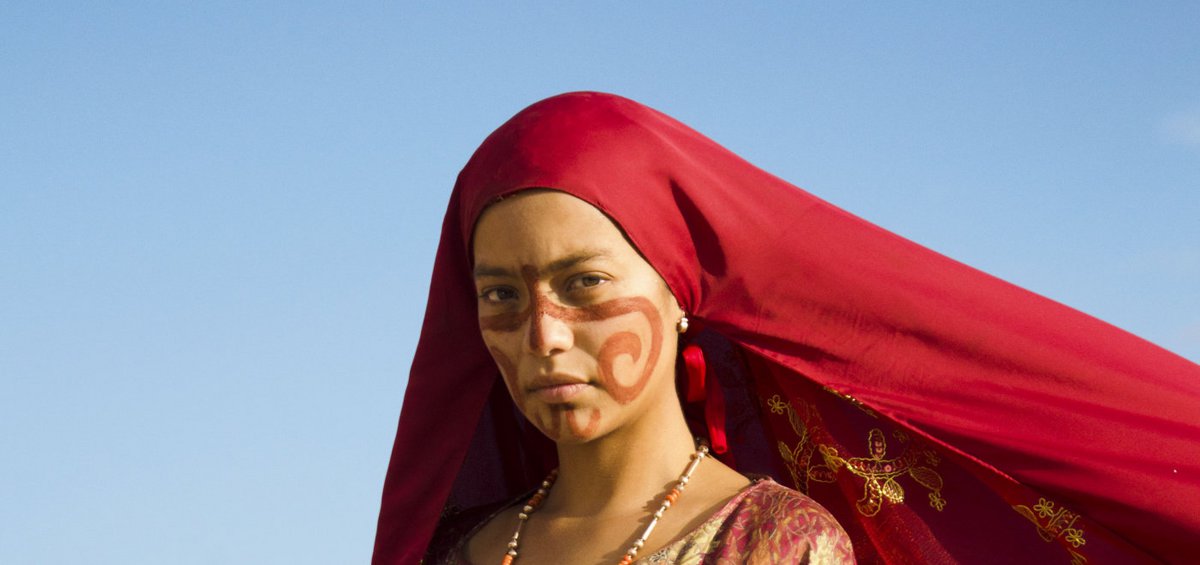 COLOMBIA, DENMARK, MEXICO | 2018 | COLOR | DCP | 125' | WAYUU, ENGLISH, SPANISH
Divided into five chapters and spanning three decades, from the mid '60s to the early 80s, the film follows two native fractions in the Northern Colombia desert which confront each other when their newest members get involved in illegal drug trafficking and violate the moral codes that defined them.
Just like a violent gangster film that strayed from civilization and ended up wandering hostile steppes, Guerra's and Gallego's creation seems to step into territories that Sam Peckinpah's damned characters had previously walked. Vividly colored and shot in CinemaScope, «Birds of Passage» turns into a genuine tragedy, describing the conflict between tradition and the civilized world as well as the eternal human inclination to self-destruction. L.K.
DIRECTORS: Ciro Guerra, Cristina Gallego
SCREENWRITERS: Maria Camila Arias, Jacques Toulemonde Vidal
DoP: David Gallego
MUSIC: Leonardo Heiblum
EDITOR: Miguel Schverdfinger
PRINCIPAL CAST: Carmiña Martínez, Jhon Narváez, José Acosta, José Vicente Cotes, Juan Martínez, Natalia Reyes
CIRO GUERRA & CRISTINA GALLEGO
Colombian Guerra was born in 1981. All his films were chosen as Colombia's entry for the Oscars and Embrace of the Serpent was the first Colombian film to ever be nominated. Gallego, 40, co-created with Guerra «Ciudad Lunar» Production Company in 2001, producing his features.

FILMOGRAPHY (shared)
2018 Birds of Passage