The Mountain
An introverted young man meets and follows a mysterious psychiatrist who employs unorthodox methods, going around the country's asylums performing lobotomies. As the psychiatrist becomes the young man's mentor, they embark on a bizarre road trip around a lesser-seen 50s America. Starring Jeff Goldblum, Tye Sheridan and Denis Lavant, the direction of the film is commanding and it also boasts a timeless musical score by Oneohtrix Point Never placing this provocative film somewhere between Lanthimos and Roy Anderson.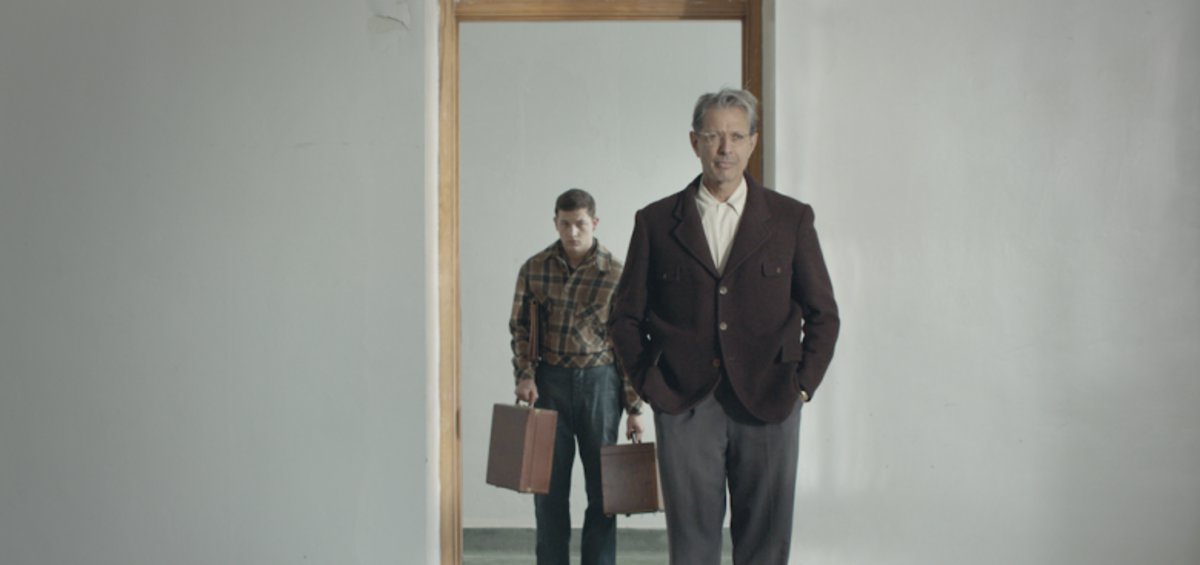 USA | 2018 | COLOR | DCP | 106' | ENGLISH, FRENCH
Tye Sheridan, an introverted young man and Jeff Goldblum, an eccentric neurologist with progressive ideas about psychotherapy, are the opposites that attract in Alverson's latest film. When the former agrees to serve as photographer for a series of experimental lobotomies, they will start visiting the asylums across Northeastern coast. A journey of contradicting motives which will eventually cultivate between them a mentor-student relationship.
The definite breakthrough of one of the most eccentric directors of modern independent cinema comes in the form of a trippy and subtly sarcastic road movie about '50s USA. Incredible cinematography, old-fashioned tunes by Oneohtrix Point Never, performances that range from introversion to hysteria and a direction filled with cold and impressive geometries. Th.K.
DIRECTOR: Rick Alverson
SCREENWRITERS: Rick Alverson, Dustin Guy Defa, Colm O'Leary
DoP: Lorenzo Hagerman
MUSIC: Oneohtrix Point Never
EDITORS: Michael Taylor, Rick Alverson
PRINCIPAL CAST: Tye Sheridan, Jeff Goldblum, Hannah Gross, Denis Lavant, Udo Kier

RICK ALVERSON
Rick Alverson, 47, is a filmmaker from Virginia. His films have played at Rotterdam IFF, London Film Festival and SXSW, among others. In 2011, he was awarded a Visual Arts Fellowship from the Virginia Museum of Fine Arts.

​FILMOGRAPHY
2018 The Mountain
2015 Entertainment
2012 The Comedy
2011 New Jerusalem
2010 The Builder