Paris Pigalle
In 1982 Paris, two undercover cops in search of an artistic outlet are tasked with getting close to the Mafia. To do so they infiltrate the porn scene but once behind the camera they find the Godard within calling! Guillaume Canet and Gilles Lellouche star in a retrosexual police crime comedy.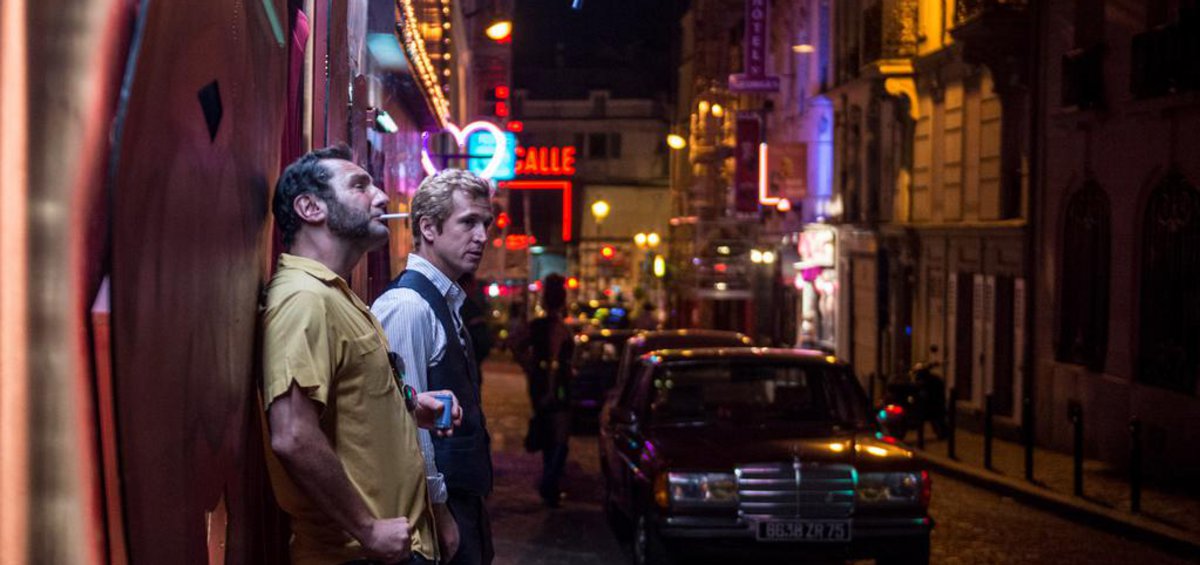 FRANCE, BELGIUM | 2018 | COLOR | DCP | 118' | FRENCH
Paris, 1982. Franck and Serge are policemen, in charge of an unusual mission. In order to infiltrate a local crime organization, they take over a strip club in Montmartre. However the debts of the business are such that they decide to enter the porn industry. But their artistic temperament is restless and they seem to have hidden talents, so they start shooting films adding their own touch, just like the auteurs they didn't know they were.
Best friends and collaborators Guillaume Canet and Gilles Lelouche star in the retrosexual crime comedy by Cedric Anger, an unapologizing film which plays in a fun way with various genres and makes porn take another step towards art cinema. N.S.
DIRECTOR: Cédric Anger
SCREENWRITER: Cédric Anger
DoP: Thomas Hardmeier
MUSIC: Grégoire Hetzel
EDITOR: Julien Leloup
PRINCIPAL CAST: Guillaume Canet, Joséphine de La Baume, Gilles Lellouche, Xavier Beauvois, Michel Fau, Elisa Bachir Bey, Alban Ceray, Jesuthasan Antonythasan, Quentin Dolmaire, Jade Laroche

CÉDRIC ANGER
Cédric Anger is a writer/director, known for the César nominee Next Time I'll Aim for the Heart, The Counsel and Le Tueur.

ΦΙΛΜΟΓΡΑΦΙΑ
2018 Paris Pigalle
2014 Next Time I'll Aim for the Heart
2010 The Counsel
2007 The Killer