Buy Me a Gun
In an unspecified time in Mexico, all the women have disappeared but for one little girl who hides her sex by wearing a mask. To protect herself from the raids of the local drug cartel she seeks refuge in the desert along with other underage fugitives. An allegorical and violent coming-of-age tale, set in a reality where fear rules over everything.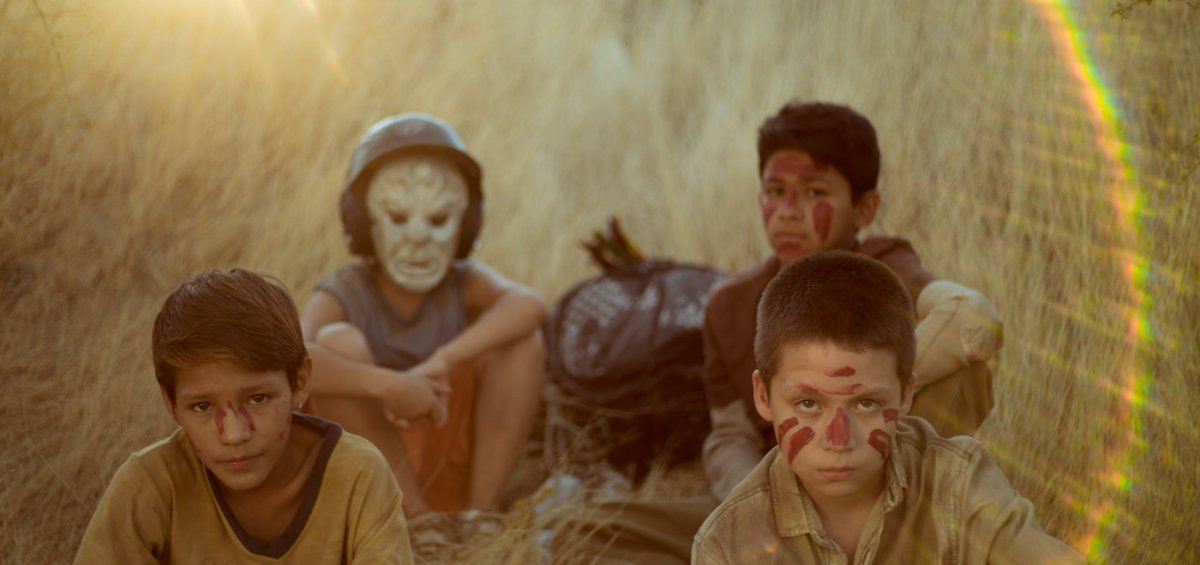 MEXICO, COLOMBIA | 2018 | COLOR | DCP | 84' | SPANISH
In a chronologically unspecified Mexico completely surrendered to cartels, all women have mysteriously vanished. A girl hides her sex wearing a mask. She helps her addicted father clean an abandoned baseball court, where members of the local cartel gather and play. Her father does his best to protect her until Huck follows a group of boys who live hiding in the dessert in order to fight her own fight against everyone that threatens her.
Influenced by Mark Twain and George Miller, Cordón delivers a dystopic allegory and uses the main character's violent coming of age as a means to openly refer to Mexico's bleak social reality. N.S.
DIRECTOR: Julio Hernández Cordón
SCREENWRITER: Julio Hernández Cordón
DoP: Nicolás Wong
NUSIC: Alberto Torres
EDITOR: Lenz Claure
PRINCIPAL CAST: Rogelio Sosa, Sostenes Rojas, Mariano Sosa, Oswaldo Sanchez, Angel Rafael Yanez, Jhoan Martinez
JULIO HERNANDEZ CORDON
USA born Cordón grew up in Mexico, Costa Rica and Guatemala. He began his studies in Communications and Journalism in Guatemala and later studied filmmaking at the Centro de Capacitación Cinematográfica in México City. His debut, Gasolina, won The Horizons Award in San Sebastian.

FILMOGRAPHY
2018 Buy Me a Gun
2017 Behind There's Lighting
2015 I Promise You Anarchy
2012 Polvo
2008 Gasolina