The Interpreter
An elderly interpreter travels to Vienna to take revenge on the Nazi officer who is responsible for his parents' execution. He finds, instead the officer's son and together they embark on an unexpected pilgrimage which will bring them closer to finding the answers that they seek. Slovakia's submission to this year's Academy Awards is a brave road movie where comedy and tragedy travel together with Peter Simonischek and famed Czech director Jirí Menzel in the driver's seat.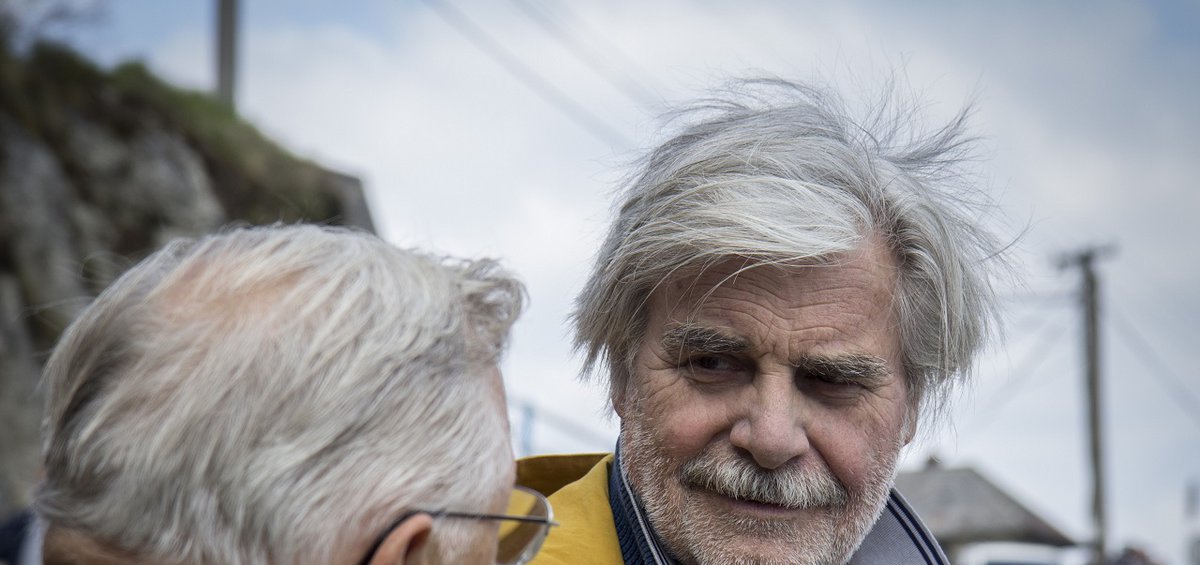 SLOVAKIA, CZECH REPUBLIC, AUSTRIA | 2018 | COLOR | DCP | 113' | GERMAN, SLOVAKIAN, RUSSIAN

80-year-old Ali discovers that a former SS officer describes his parents' assassination in his memoirs. Determined to avenge them, he arrives in Vienna, where he meets 70-year-old Georg, the officer's son. The mysterious visit serves as a pretext for a journey to Slovakia and the secrets of the past.
Awardwinning Peter Simonischek ("Toni Erdmann") meets actor and director Jiri Menzel (Academy Award for Best Foreign Language Film for "Closely Watched Trains"), in a road movie that begins as a historical drama and becomes a comedy about the human condition. Martin Šulík, director of the insolent "Gypsy", weighs gently the unresolved conflicts of the past, with the help of his two exceptional actors and their amazing chemistry. Official selection at the Berlin International Film Festival 2018. P.Gk.
DIRECTOR: Martin Šulík
SCREENWRITER: Martin Šulík
DoP: Martin Štrba
MUSIC: Vladimír Godár
EDITOR: Olina Kaufmanová
PRINCIPAL CAST: Peter Simonischek, Jiří Menzel, Zuzana Mauréry, Anita Szvrcsek, Anna Rakovská, Eva Kramerová

MARTIN ŠULIK
Born in Slovakia, writer/director Sulik, 56, gained his first experience as a film director and actor whilst studying at the Academy of Performing Arts in Bratislava. Since 2000 he has focused primarily on documentary and television productions.

FILMOGRAPHY (SELECTED)
2018 The Interpreter
2011 Gypsy
2005 The City of the Sun
1995 The Garden