Boys Cry
Two teenagers run a pedestrian over and abandon him without help. What they don't know is that they have killed a police informant and by so doing have just secured a place in the local mafia gang. A gangster drama which takes on Faustian dimensions and revives the chilling atmosphere of "Gomorrah" while testing the strength of true friendship.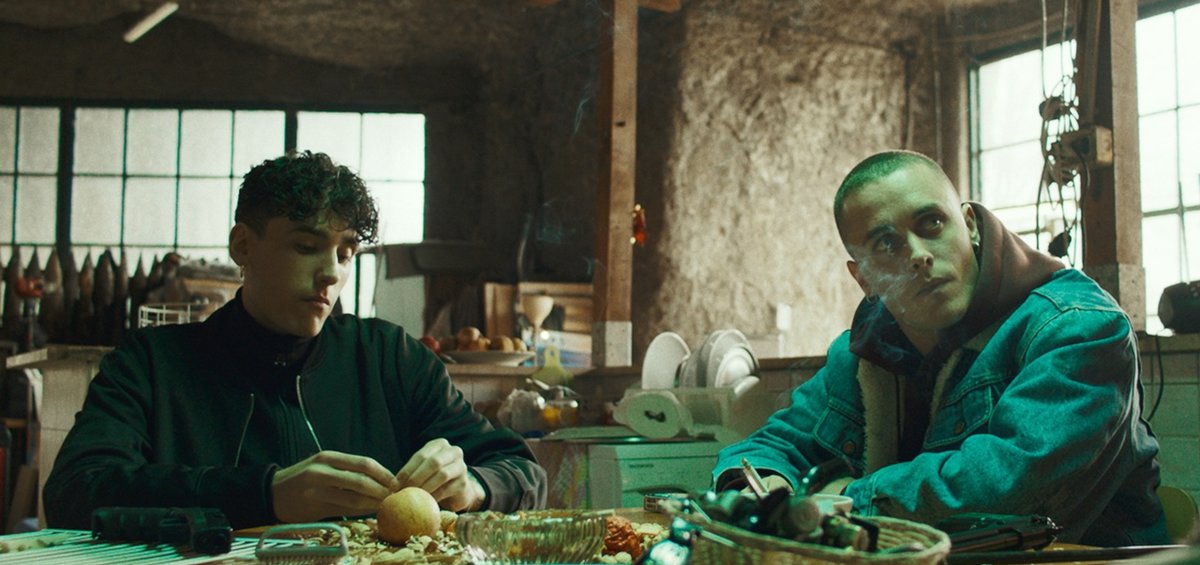 ITALY | 2018 | COLOR | DCP | 96' | ITALIAN
Mirko and Manolo, best buddies living in Rome, are two high school students who spend their nights working as delivery men. One night, they accidentally run over an unknown pedestrian and abandon him helpless on the road. What they don't realize is that they' ve actually killed a police informant, securing thus a place in the local mafia. However, they are bound to find out that the world of organized crime is not the promise land they were looking for.
The D' Innocenzo Brothers deliver their directorial debut, a Faustian gangster drama that revives Gomorrah's cold atmosphere, testing the limits of true friendship. K.Th.
DIRECTORS: Damiano & Fabio D' Innocenzo
SCREENWRITERS: Damiano & Fabio D' Innocenzo
DoP: Paolo Carnera
MUSIC: Toni Bruna
EDITOR: Marco Spoletini
PRINCIPAL CAST: Andrea Carpenzano, Matteo Olivetti, Milena Mancini, Massimiliano Tortora, Giordano De Plano, Michela De Rossi, Walter Toschi, Luca Zingaretti
DAMIANO & FABIO D' INNOCENZO
Directing/writing duo. They spent their childhood in Rome painting, writing poems and taking photographs. Without any formal film-making training, they have created video clips, tv films, theatre plays. This is their film debut.
​
ΦΙΛΜΟΓΡΑΦΙΑ (ΚΟΙΝΗ)
2018 Boys Cry