The Reports on Sarah and Saleem
The illicit affair between an Israeli woman and a Palestinian man, both of whom are married, results in a series of dangerous and uncontrollable events when the pair are targeted by the secret service. A suspenseful political thriller, a forbidden love story, a powerful drama; this is the story of two people trapped in a world where their love is fated to end before it has properly begun. Winner of the Audience and Special Mention awards at the Rotterdam International Film Festival.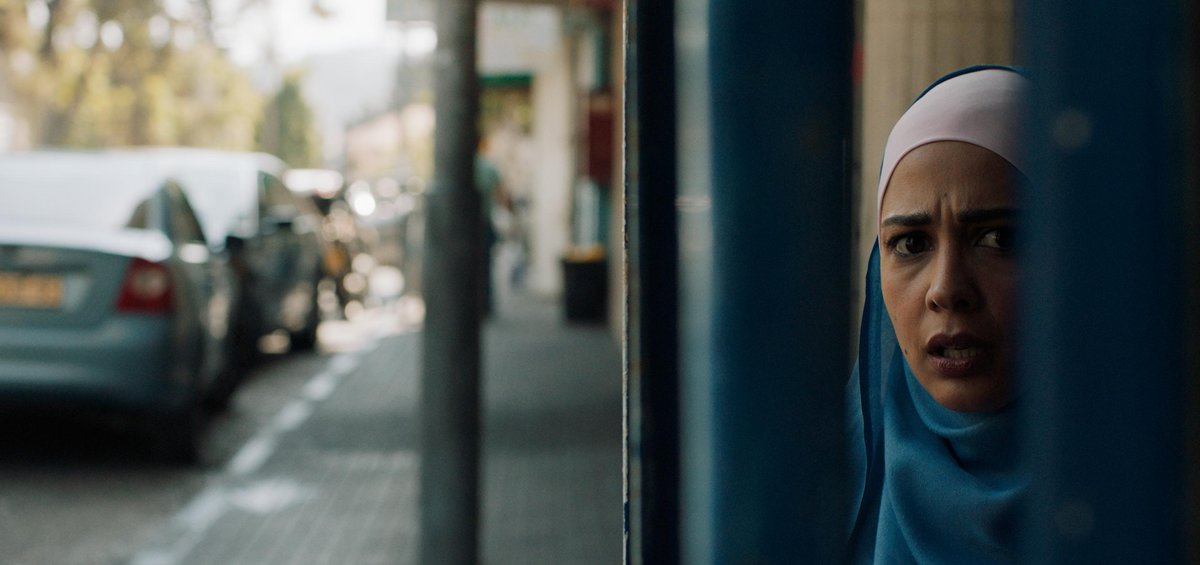 PALESTINE, NETHERLANDS, GERMANY, MEXICO | 2018 | COLOR | DCP | 127' | ΑRABIC, HEBREW, ENGLISH

Sarah, an Israeli's officer wife, is the owner of a cafe in Jerusalem. Saleem, their supplier's transporter, is expecting his first child and tries to cope with work pressure. Sarah and Saleem may not be in love, but they need each other. The drama of their forbidden affair evolves into a thriller when, through a series of misunderstandings, they are accused of espionage.
The transition is gradual thanks to an exceptional screenplay based on the contradictions that characterize two peoples obliged to share the same city. Alayan manages to accurately depict the suspicion that springs from fear and establishes himself as one of the most interesting directorial voices in Middle East. Th.K.
DIRECTOR: Muayad Alayan
SCREENWRITER: Rami Alayan
DoP: Sebastian Bock
MUSIC: Frank Gelat, Charlie Rishmawi, Tarek Abu Salameh
EDITOR: Sameer Qumsiyeh
PRINCIPAL CAST: Adeeb Safadi, Sivane Kretchner, Ishai Golan, Maisa Abd Elhadi
MUAYAD ALAYAN
Palestinian director, producer and cinematographer, based in Jerusalem. His directorial feature debut Love Theft and Other Entanglements premiered at the Berlinale Panorama in 2015.

FILMOGRAPHY
2018 The Reports on Sarah and Saleem
2015 Love, Theft and Other Entanglements