Close Enemies
Having grown up in a Paris ghetto, two childhood friends (Matthias Schoenaerts and Reda Kateb) are now on the opposite sides of the law. An illegal drug exchange brings them together and they soon realise that they each depend on the other to survive. The director of the brilliant "Far from Men", masterfully bridges the gap between Michael Mann and Jean-Pierre Melville and offers up an exemplary crime thriller which was justifiably received with high critical acclaim at the recent Venice Film Festival.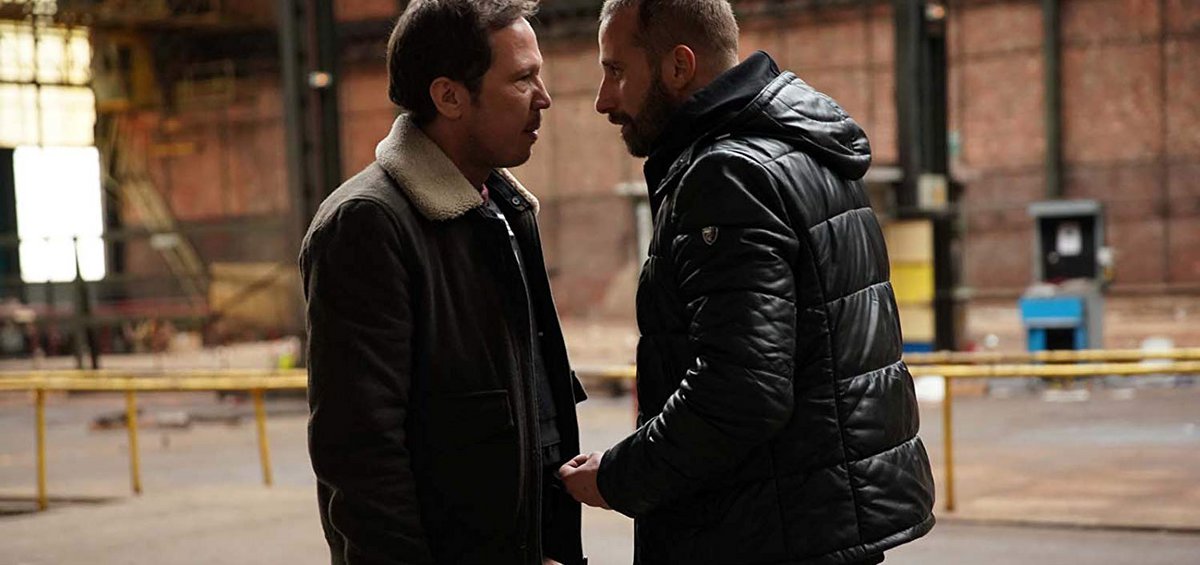 FRANCE, BELGIUM | 2018 | COLOR | DCP | 111' | FRENCH
Two men who grew up as friends in the same ghetto of Paris, find themselves on opposites sides of the law. When an illegal drug transaction makes them confront each other, they will realize that the survival of one depends on the other.
Oelhoffen' third abandons the style of «Far from Men» and delivers an original genre film. «Close Enemies» is a solid crime drama that integrates an exceptional screenplay idea that creates tension throughout the film. The director masterfully culminates the characters' conflict and handles easily his demanding material, managing to have a mainstream adventure enter Biennale's competition section (a very tough one this year!). And this speaks volumes about «Close Enemies». Th.K.
DIRECTOR: David Oelhoffen
SCREENWRITERS: David Oelhoffen, Jeanne Aptekman
DoP: Guillaume Deffontaines
EDITOR: Anne-Sophie Bion
PRINCIPAL CAST: Matthias Schoenaerts, Reda Kateb, Adel Bencherif, Fianso, Nicolas Giraud, Sabrina Ouazani, Gwendolyn Gourvenec, Marc Barbe
DAVID OELHOFFEN
French director/screenwriter. His debut feature In Your Wake premiered in the International Critics' Week of the 2007 Cannes. His next film was Far from Men played in competition at the 71st Venice International Film Festival where it won three awards.

FILMOGRAPHY
2018 Close Enemies
2014 Far From Men
2007 In Your Wake