Fake Tattoos
A fake tattoo becomes the reason for Théo and Mag to spend a wonderful, sexually-charged night together. But their romance appears to have an expiration date as Théo is about to move to another city, "Before Midnight" meets the "Weekend" (2011) in another sweet film about the euphoria and pain of a love-at-first sight, dead-end love affair.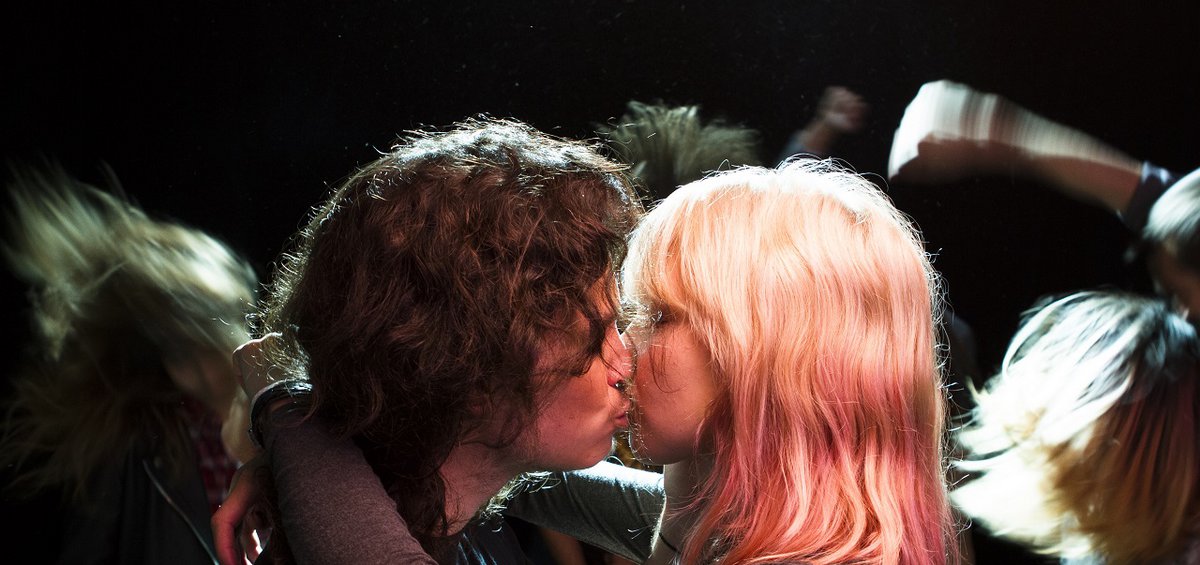 CANADA | 2017 | COLOR | DCP | 87' | FRENCH
A fake tattoo is the excuse extrovert Mag needs to approach distant Théo, while waiting for their drinks at a diner in Montreal. He is alone on his 18th birthday, drunk after a heavy metal concert. She invites him to spend the night together. Their romance will be short-term, since Théo has to move to a small town in two weeks. What little time they have will bring them closer but will also make Mag realize that Théo is suffocating, bearing the burden of a guilty secret.
Pascal Plante's debut feature, which brings to mind Andrew Haigh's masterful «Weekend», is an unpretentious, sweetly melancholic film about the euphoria and the pain of an unexpected love which flourishes amidst confusing and dead-end circumstances. K.Th.
DIRECTOR: Pascal Plante
SCREENWRITER: Pascal Plante
DoP: Vincent Allard
MUSIC: Dominique Plante
EDITOR: Pascal Plante
PRINCIPAL CAST: Anthony Therrien, Rose-Marie Perreault, Lysandre Nadeau, Brigitte Poupart, Nicole-Sylvie Lagarde, Léona Rousseau, Rémi Goulet

PASCAL PLANTE
Canadian director, studied film production at Concordia University and is a co-founder of Nemesis Films production company. A fiction filmmaker with documentarian tendencies, Pascal has directed numerous short films. Fake Tattoos, won the Best Canadian Feature award at the Festival du Nouveau Cinema 2017.

FILMOGRAPHY
2018 Fake Tattoos