Öndög
A murder in the vast terrain of the Mongolian stepppe becomes the reason for a chance encounter between a young police officer and a dynamic woman living alone in the area. An impressive landscape and an exceptional female lead are the key elements to an adorable film about how to love and survive in the most unusual parts of this world, by the recipient of a Golden Bear award, Quan'an Wang ("Tuya's Marriage").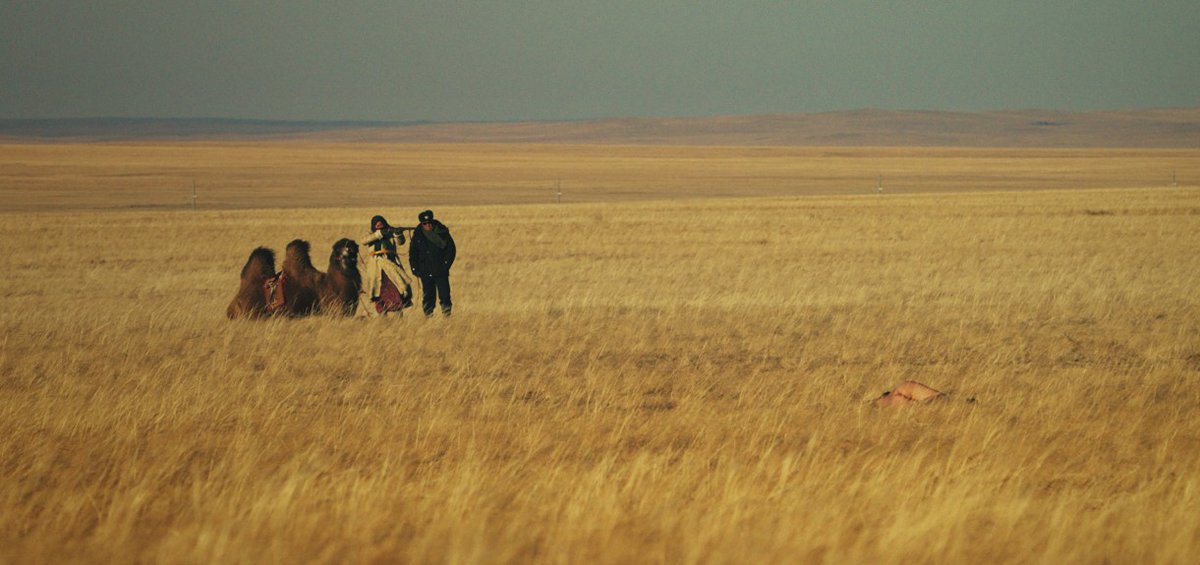 CHINA, MONGOLIA | 2019 | COLOR | DCP | 100' | MONGOLIAN
Wang Quan'an immerses the viewer in the world of 'Ondog' with an extraordinary prologue and then shifts the interest from the police investigation to the leading woman, a motivated stock farmer – guardian of the tradition of an entire country.
In an almost ethnographic manner, Quan'an (Golden Bear for the 'Tuya's Marriage', 2007 and Silver Bear for script for 'Apart Together', 2010) depicts with emotional clarity the loneliness of people and the wilderness of the natural landscape, creating a human geography that follows the tender heart of the film. The simple cinematography of Aymerick Pilarski ('Invisible Tattoo') clears our vision and the film's impressive images leave space for the essentials At first 'Ondog' follows immovable people through their everyday struggle for survival. And then it brings hope. P.Gk.
DIRECTOR: Wang Quan'an
SCREENWRITER: Wang Quan'an
DoP: Aymerick Pilarski
EDITOR: Yang Wenjian
PRINCIPAL CAST: Dulamjav Enkhtaivan, Aorigeletu, Norovsambuu Batmunkh
WANG QUAN'AN
Chinese director, born in Yan'an in 1965. He studied at the renowned Beijing Film Academy where he graduated from in 1991. He belongs in the so called "6th Generation" of Chinese filmmakers. He is a favourite of the BIFF having won a Golden Bear in 2006 and the Silver Bear for Screenwriting in 2010. This is his seventh film.

FILMOGRAPHY
2019 Öndög
2011 White Deer Plain
2010 Tuan Yuan
2009 Weaving Girl
2006 Tuya's Marriage
2004 The Story of Ermei
1999 Lunar Eclipse