Divine Love
A couple who are trying to have a child to no avail. A religious sect which uses provocative methods in an attempt to safeguard the bonds of holy matrimony. And a futuristic Brazilian society which camouflages its ever growing conservatism with dance parties, neon lights and ritualistic orgies. A sinful "allegory" about the limits of faith and love against the backdrop of an entire country's future.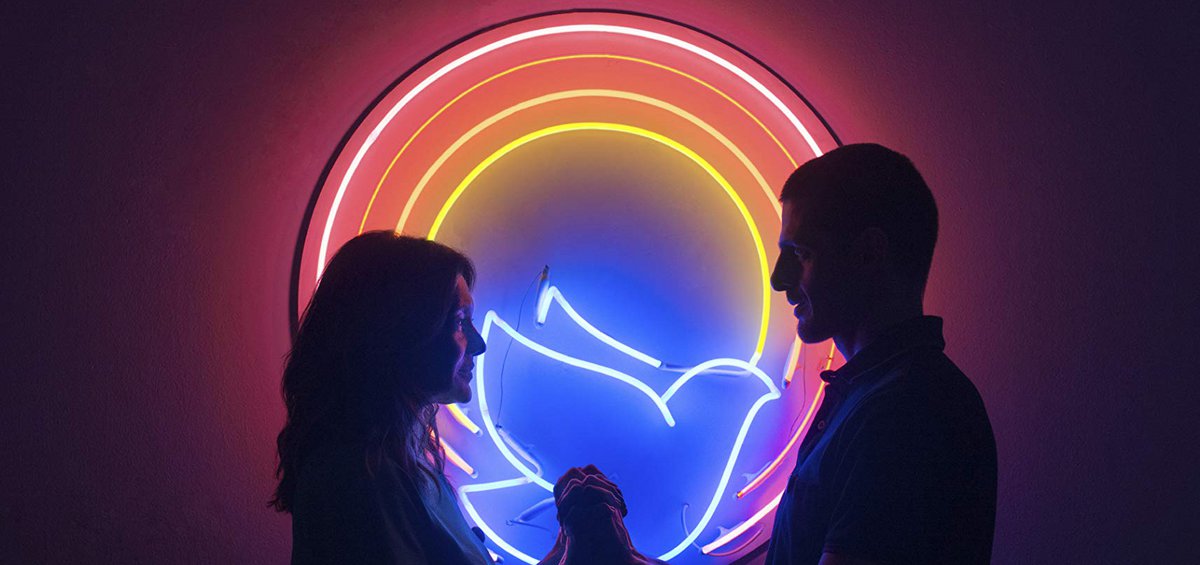 BRAZIL, URUGUAY, DENMARK, NORWAY, CHILE | 2019 | COLOR | DCP | 100΄ | PORTUGUESE
Serious manual of true faith or a satirical new age theological construct? A psychological discourse of a deeply rooted Catholicism or a wry pop witticism of Messianism with a provocative soft-core edge? The best thing about the film by the talented Brazilian Gabriel Mascaro is how it makes you feel strange without feeling alienated, how it finds equally honesty and futuristic humour in the depths of its soul, how in its own weird way combines folklore, popular feeling and the exploitation of fear of God and the divine silence, creating a visionary aspiration of a film.
The story of a deeply religious Brazilian woman and her strange pregnancy seems weird and provocative at first, and maybe it will make some feel inconvenient but as it goes on you realize she's talking about an unexpectedly old-fashioned but universal 'what if' that surpasses the limits of a paradox festival film. I.D.
DIRECTOR: Gabriel Mascaro
SCREENWRITERS: Gabriel Mascaro, Rachel Daisy Ellis, Esdras Bezerra, Lucas Paraizo
DoP: Diego Garcia
EDITORS: Livia Serpa, Eduardo Serrano, Fernando Epstein, George Cragg
PRINCIPAL CAST: Dira Paes, Julio Machado, Emilio de Melo, Teca Pereira, Mariana Nunes, Thalita Carauta
GABRIEL MASCARO
A 36 year-old director and visual artist from Brazil who got a special mention for his debut film at Locarno, while his second feature was awarded the Special Jury Prize at Venice. His documentaries and installations have been presented at well known festivals and museums worldwide.

FILMOGRAPHY
2019 Divine Love
2015 Neon Bull
2014 August Winds