Sorry We Missed You
Three years after the Palme d'Or-winning "I Daniel Blake", social realism veteran Ken Loach, returns with humour and humanity to describe the daily challenges of a hard-working family next door. Outstanding performances by Debbie Honeywood and Kris Hitchen. In attendance of the lead actress, Debbie Honeywood.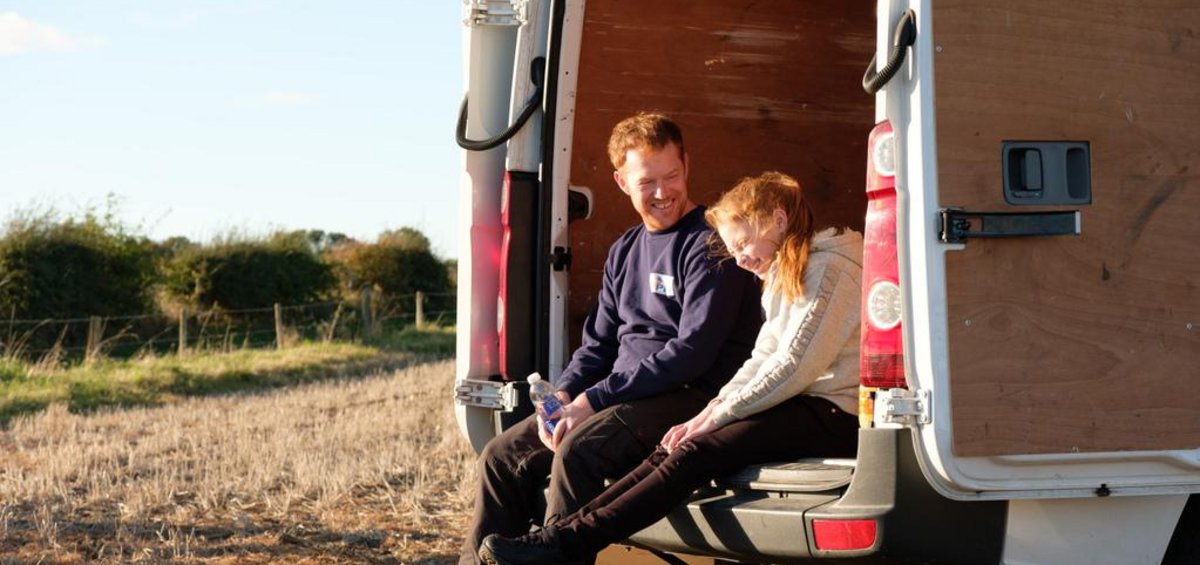 UK, FRANCE, BELGI UM | 2019 | COLOR | DCP | 100' | ENGLISH
In the well-known spirit of social realism and revolving around the edgy political comment, Loach returns three years after the second Palme D' Or of his career for 'I, Daniel Blake'. Focusing again on the dead-ends of the working class that systematically is forbidden to go to heaven, the prominent British director turns his always anthropocentric eye on the everyday struggle of Ricky (Chris Hitchen) and Abby (Debbie Honeywood), a hard-working couple struggling to make ends meet in today's England.
The crucial moment in 'Sorry We Missed You' is about sensible Ricky's decision to work as a freelance driver at a courier company, while Loach proves once again his extraordinary ability to flesh out from completely unknown actors vivid, absolutely convincing characters. N.S.
DIRECTOR: Ken Loach
SCREENWRITER: Paul Laverty
DoP: Robbie Ryan
MUSIC: George Fenton
EDITOR: Jonathan Morris
PRINCIPAL CAST: Kris Hitchen, Debbie Honeywood, Rhys Stone, Katie Proctor
KEN LOACH
Legendary English director, born in 1936. A pioneer of socialist realism and working class drama for more than 50 active years in cinema. He has been awarded twice the Palme d' Or at Cannes.

FILMOGRAPHY (SELECTED)
2019 Sorry We Missed You
2016 I, Daniel Blake
2009 Looking for Eric
2006 The Wind That Shakes the Barley
2001 The Navigators
1998 My Name is Joe
1994 Ladybird
1993 Raining Stones
1991 Riff-Raff
1969 Kes