The County
In a small farming community of Iceland, a stubborn dairy farmer becomes the black sheep when she rebels against the corrupt and powerful local co-op. Iceland's answer to "Three Billboards Outside Ebbing, Missouri" is an amusing revolt by a feisty female brought to us by the director who caused a sensation four years ago with the award-winning "Rams".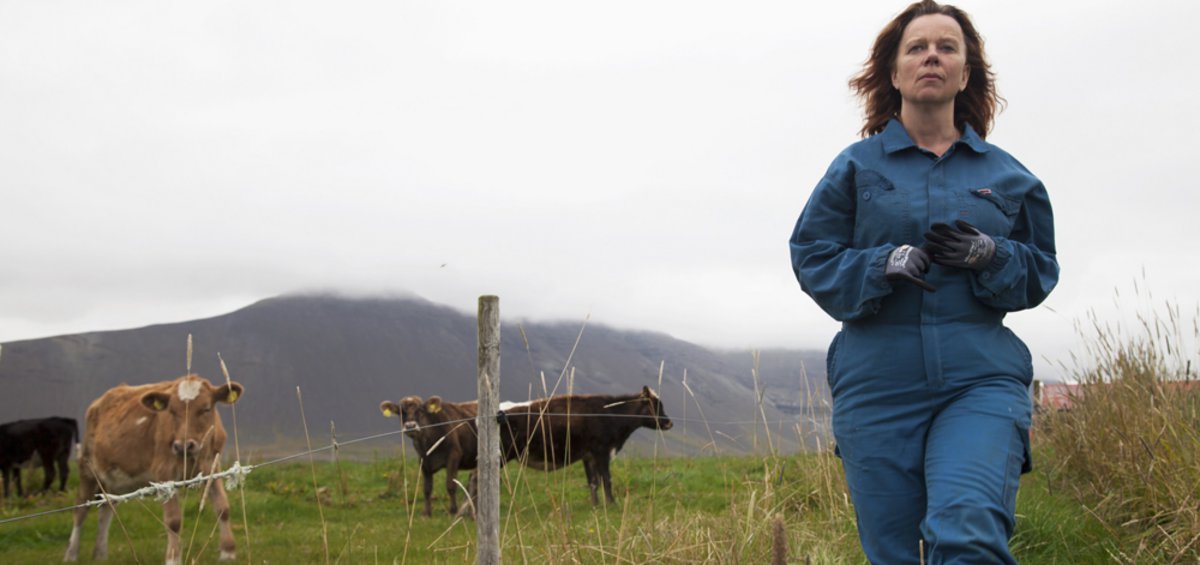 ICELAND, DENMARK, FRANCE, | 2019 | COLOR | DCP | 90' | ICELAND
A middle-aged farmer from Iceland, who's lost her husband is in conflict with a corrupt farming cooperation that profits from the land.
From the creator of the impressive 'Rams', a tribute to emancipation, not only as to gender but as to standing up against those who exploit you. What makes the film stand out is the Scandinavian atmosphere of the 'Icelandic miracle' which fills the film with this unique light mixture of comedy and drama. Ι.D.
DIRECTOR: Grímur Hákonarson
DoP: Mart Taniel
EDITORS: Steffen Benger, Olesya Kireeva, Jannik Dahl Pedersen, Anders Retsloff
PRINCIPAL CAST: Αrndís Hrönn Egilsdóttir, Þorsteinn Bachmann, Þorsteinn Gunnar Bjarnason, Daniel Hans Erlendsson, Hafdís Helga Helgadóttir, Siggi Holm, Alfrun Rose, Sigurður Sigurjónsson
GRÍMUR HÁKONARSON
Director and screenwriter from Iceland. His second film 'Rams' was honoured at international festivals and it was selected for the 'Un Certain Regard' section at Cannes. This his his third film.

FILMOGRAPHY
2019 The County
2015 Rams
2010 Summerland