Farming
A British family adopts a boy from Nigeria offering him the prospect of a better life. The toxic environment of 80s Thatcherian England will transform the boy's need for love and acceptance into a maniacal and self-destructive teen outburst. An aggressive debut based on the unbelievable autobiography of the director himself.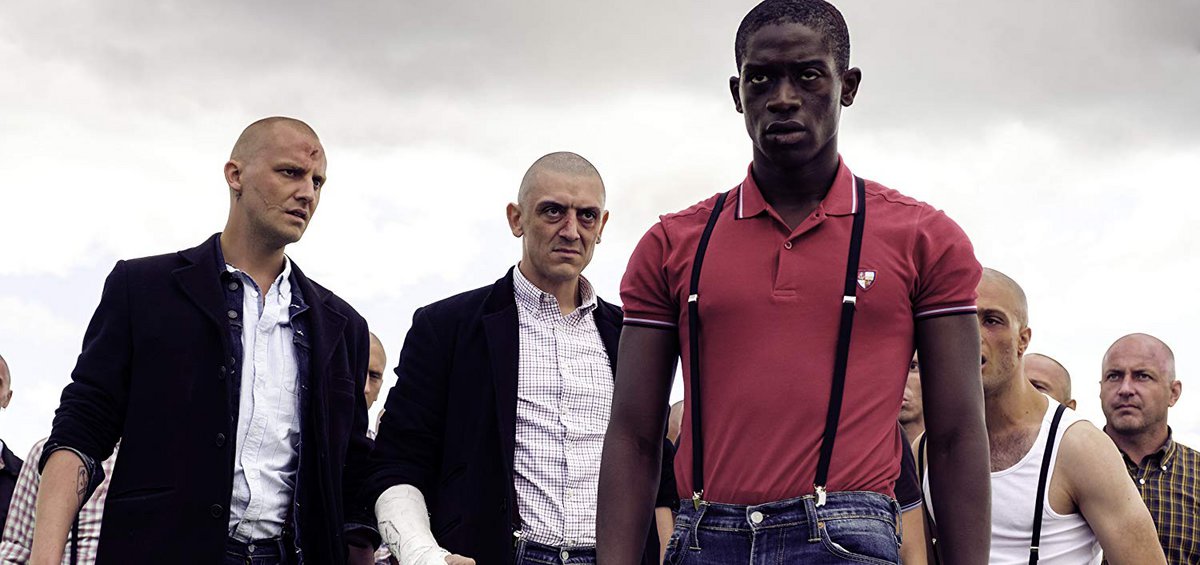 UK | 2018 | COLOR | DCP | 107' | ENGLISH
In the '60s, the Nigerian immigrants had great difficulty adjusting in the UK. Faced with a popular feeling that found expression in far right movements, many families gave up their children for adoption while they tried to train themselves to find a better job. What is known as 'farming', became an epidemic. What they could not be predicted was the impact on the children.
Agbaje's debut film focuses on the story of one of these children. The chaotic differences, the immaturity of foster parents and the intensity of the adjustment problems in an unprepared society are the themes of this hard, realistic film that presses its hands against the nail of racism revealing traumas that are yet to heal. A great performance by Damson Idris. I.D.
DIRECTOR: Adewale Akinnuoye-Agbaje
SCREENWRITER: Adewale Akinnuoye-Agbaje
DoP: Kit Fraser
MUSIC: Ilan Eshkeri
EDITOR: Tariq Anwar
PRINCIPAL CAST: Damson Idris, Kate Beckinsale, John Dagleish, Jamie Winstone, Genevieve Nnaji, Gugu Mbatha-Raw
ADEWALE AKINNUOYE-AGBAJE
British actor, director and screenwriter, born in London. He started off as a model in Milan and then finished Law school in London. He went on to study acting in Los Angeles He is known for his roles in 'Bourne Identity', 'Thor Dark World' and two episodes of 'Game of Thrones'. This is his directing debut.

FILMOGRAPHY
2018 Farming