Extra Ordinary
A driving instructor who communicates with spirits. A poor man haunted by his wife's ghost. And a washed-up pop star who has become a satanist looking for a virgin to sacrifice in Lucifer's name in the hope of writing a success. Something between "The Exorcist" and "Ghostbusters". Even better is the fact that this proves to be a charming and proudly silly parody of horror, with hidden elements of a twisted comedy boasting a great leading lady with cannibalistic intentions.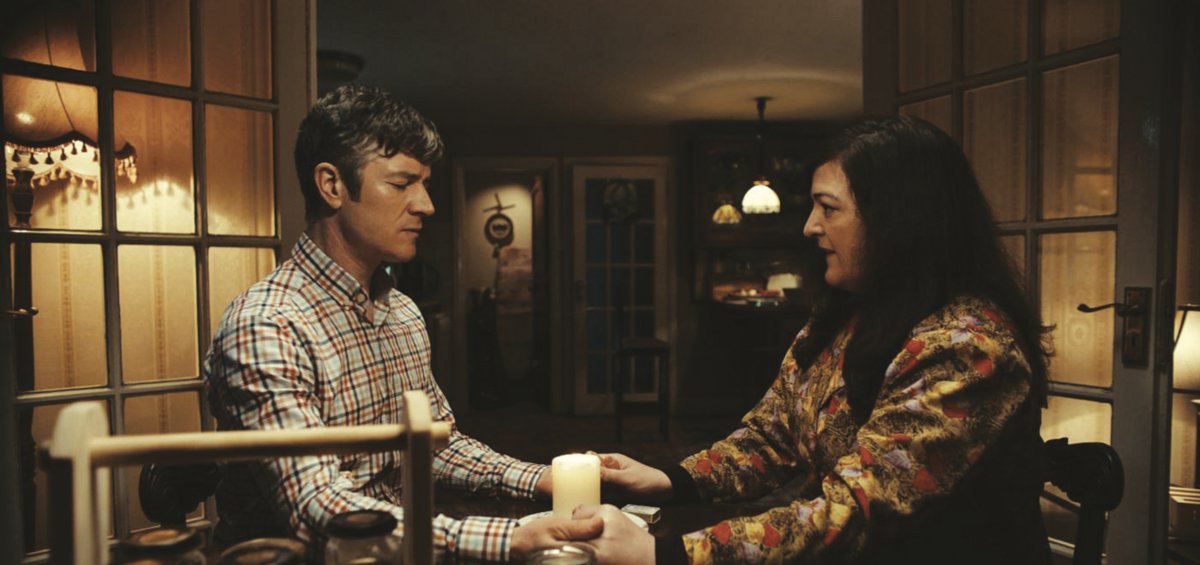 IRELAND, BELGIUM | 2019 | COLOR | DCP | 94' | ENGLISH
A driving instructor with paranormal gifts, a widower troubled by his wife's ghost and a has-been rock star – devil worshipper seeking a virgin to sacrifice to Lucifer in order to make a hit. 'The Exorcist' is not that faraway from 'Ghostbusters' after all. All it takes is a driver like the lovable Maeve Higgins, who, like a female Stephen Fry drives her Ford Fiesta with sweet naivety, supposedly "exorcised" loneliness and a wonderfully reserved flair.
Except for its Irish humour, this too cute to be true horror parody overturns stereotypes, utterly crushes marriage, celebrities and virginity and ends up being adorable while trying to find in every one of us that little gift that makes us singular. I.D.
DIRECTORS: Mike Ahern, Enda Loughman
SCREENWRITERS: Mike Ahern, Demian Fox, Maeve Higgins, Enda Loughman
DoP: James Mather
MUSIC: George Brennan
EDITOR: Gavin Buckley
PRINCIPAL CAST: Maeve Higgins, Barry Ward, Will Forte, Claudia O'Doherty, Jamie Beamish
MIKE AHERN & ENDA LOUGHMAN
A creative duet in their debut feature film. They have collaborated in two short films as well as many commercials and music videos

FILMOGRAPHY (SHARED)
2019 Extra Ordinary