Jezebel
In desperate need of money, a 19-year old African American woman gets a job as a cam girl in Las Vegas and before long becomes very popular. But she will soon get forbiddenly close to one of her clients. Flying the DIY philosophy flag and bearing the aesthetics of a Sean Baker ("The Florida Project") film, the director uses some of her own experiences in the journey of self-discovery and empowerment of a young woman, coming upon her sexuality and identity in the most unorthodox way.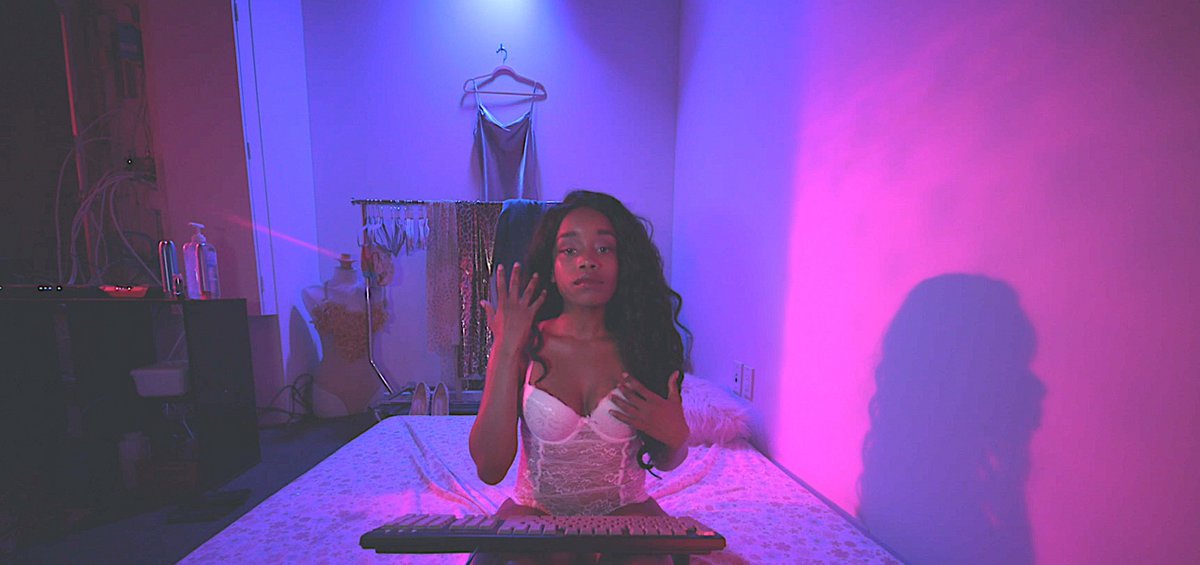 USA | 2019 | COLOR | DCP | 88΄ | ENGLISH
It's the 90's. 19 year-old Tiffany lives with her older sister, Sabrina, her boyfriend and their child as well as her brother in a two-bedroom apartment. After losing their mum, Tiffany has no choice but to work having phone sex. Following Sabrina's advice, Tiffany responds to an ad for webcam sex.
Perrier's debut – in which she stars as the older sister – is done in Lee Daniels' and Sean Baker's style. She chooses however to document optimistically the moment a woman addresses the question of emancipation, enhanced by strength of will and the power to address each era's challenges. Jezebel shows masterfully the revision of things and the change of guard with no fanaticism, moralization, judgement and populism, allowing for an insightful, conscious ending. I.D.
DIRECTOR: Numa Perrier
SCREENWRITER: Numa Perrier
DoP: Brent Johnson
MUSIC: Deija Marie
EDITOR: Brittany Lyles
PRINCIPAL CAST: Tiffany Tenille, Numa Perrier, Stephen Barrington, Rockwelle Dortch, Bobby Field, Brett Gelman
NUMA PERRIER
Born in Haiti, 40 year-old Perrier is an actress, screenwriter, producer and a visual artist. After many years as an actress she founded her own company working on her own projects. She studied acting with Milton Katselas of Beverly Hills Playhouse, known for his collaboration with Actors Studio.

FILMOGRAPHY
2019 Jezebel