Stitches
In a post-war Belgrade still recovering from a relentless experience, a woman adamantly believes that her newborn child was stolen 20 years ago while at the time doctors had told her it had died at birth. A multi-layered and brilliantly performed psychological drama which combines the existential suspense of Cristian Mungiu films with the elements of a slow-burn thriller. The film touchingly deals with the huge wave of infant trafficking that plagued Serbia in the 90s.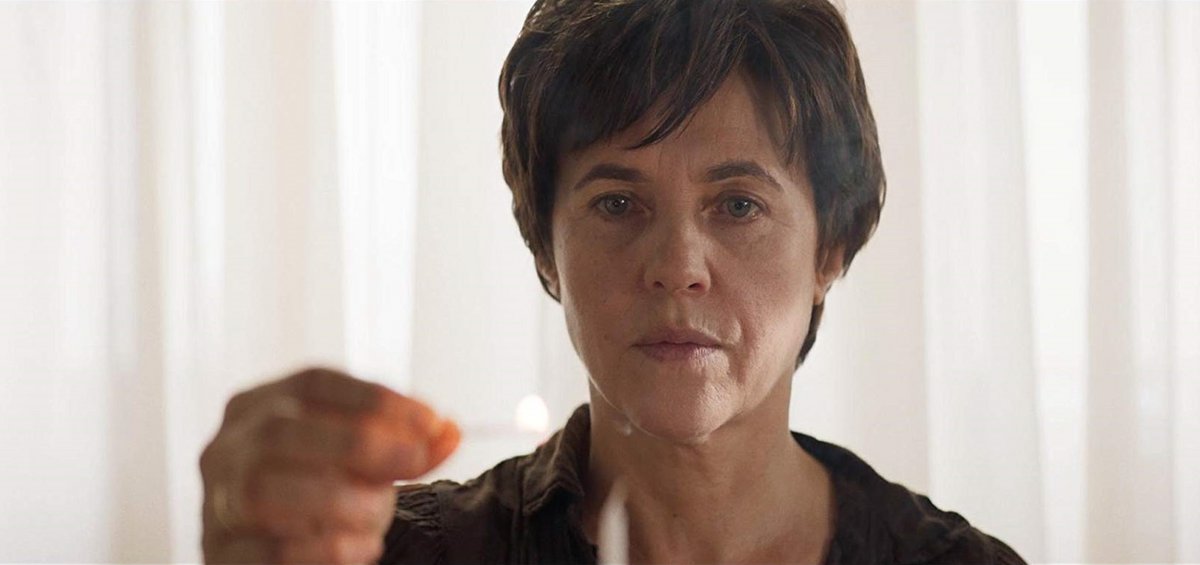 SERBIA, SLOVENIA, CROATIA, BOSNIA-HERZEGOVINA | 2019 | COLOR | DCP | 97΄ | SERBIAN
A middle-aged woman in today's Belgrade makes breakfast for her daughter and husband, goes to her tailoring shop, passes by a hospital, the police station, walks alone in the city streets, stops whenever she comes up a young child. Everything happens in cryptic silence, a paced rhythm of routine, distances, question marks and sadness that you begin to grasp when you see a cake with one candle in the middle of an empty table.
Miroslav Terzic's second feature film depicts a post-communist, post-war Belgrade licking the wounds of a merciless era, dealing with the issue of baby trafficking that plagued Serbia in the '90s. Modest cinema, of Mungiu style existential suspense, finding the thriller in human pain and the simple, paratactic narration focused on the obsessive Mother who cannot overcome the loss of her child. Wonderful performance by Snezana Bogdanovic. I.D.
DIRECTORS: Miroslav Terzić
SCREENWRITING: Elma Tatagaric
DoP: Damjan Radovanovic
EDITOR: Milena Petrovic
PRINCIPAL CAST: Snezana Bogdanovic, Marko Bacovic, Jovana Stojiljkovic, Vesna Trivalic, Dragana Varagic, Pavle Cemerikic
MIROSLAV TERZIĆ
Born in Belgrade 50 years ago, Terzic studied Law and has an MA in Dramatic Art. He was the clapper at Kusturica's 'Underground' while his debut in feature films was 'Redemption Street' in 2012 that had a small course in festivals. He works as a director for marketing companies.

FILMOGRAPHY
2019 Stitches
2012 Redemption Street