So Long, My Son
The sudden loss of their son, the country's one-child policy and the revelation of a series of painful family secrets, sees a couple tenaciously battling the hardships thrown their way while maintaining an optimistic outlook. Featuring three decades of Chinese history, this deeply touching melodrama deals with the concept of loss, guilt and ultimately of love. Winner of multiple performance awards at the Berlin Film Festival and winner of a special place in our hearts!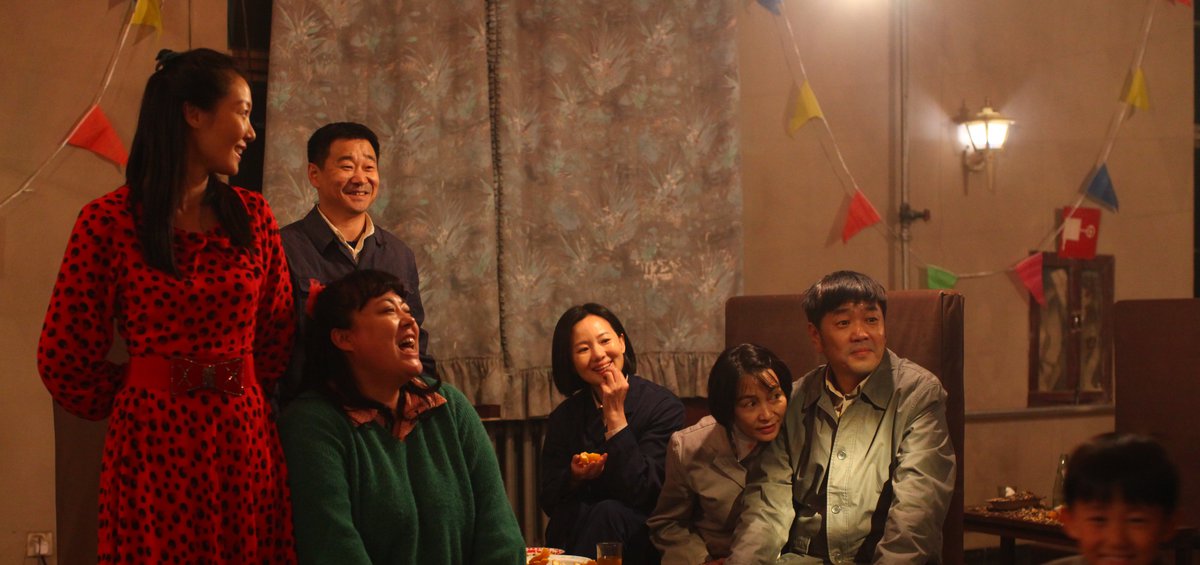 CHINA | 2019 | COLOR | DCP | 175΄ | MANDARIN
After the death of their son, Yaoyun and Liyun leave their city and move by the sea. They would have another child if the one-child policy hadn't forced Lain to have an abortion. Now they decide to adopt an orphan and call him by the name of their dead son, until he too abandons them.
Xiaoshuai's new film is an epic family drama covering three decades of Chinese history and unfolds masterfully despite the narration's lack of chronological order. It is an insightful and subtle comment on the Cultural Revolution. It focuses with honesty and disarming sensitivity on issues of loss, guilt, injustice and, ultimately, love, remaining an optimistic, heartwarming and emotionally generous drama. The protagonists were awarded for their performances at Berlin. K.Th.
DIRECTOR: Wang Xiaonshuai
SCREENWRITERS: A Mei, Wang Xiaonshuai
DoP: Kim Hyun-seok
MUSIC: Dong Yingda
EDITOR: Lee Chatametikool
PRINCIPAL CAST: Wang Jingchun, Yong Mei, Qi Xi, Wang Yuan, Du Jiang, Ai Liya, Xu Cheng, Li Jingjing, Zhao Yanguozhang
WANG XIAONSHUAI
53 year-old Chinese director of the '6th Generation' of Chinese cinema, born in Shanghai. His films deal with childhood and young age as well as married life. He studied at the Film Academy of Beijing. A festival favourite, he's won several awards, among which at Cannes and Berlin (awarded twice with Silver Bear)

FILMOGRAPHY
2019 So Long, My Son
2018 Chinese Portrait
2014 Red Amnesia
2011 11 Flowers
2010 Chongqing Blues
2008 In Love We Trust
2005 Shanghai Dreams
2003 Drifters
2001 Beijing Bicycle
2000 Suburban Dreams
1997 So Close to Paradise
1995 Frozen
1993 Days