Piranhas
A handful of 15-year olds from Naples, who dream of becoming Camorra members, grab at the chance to do so and take charge of their neighbourhood when a police operation results in a temporary gap in local leadership. In the footsteps of "Gomorrah" and penned by author Roberto Saviano, a marked man by the Mafia, comes a gangster drama full of youthful impulses and directorial certitude. Winner of the Berlin Film Festival Silver Berlin Bear for its screenplay. In attendance of the director.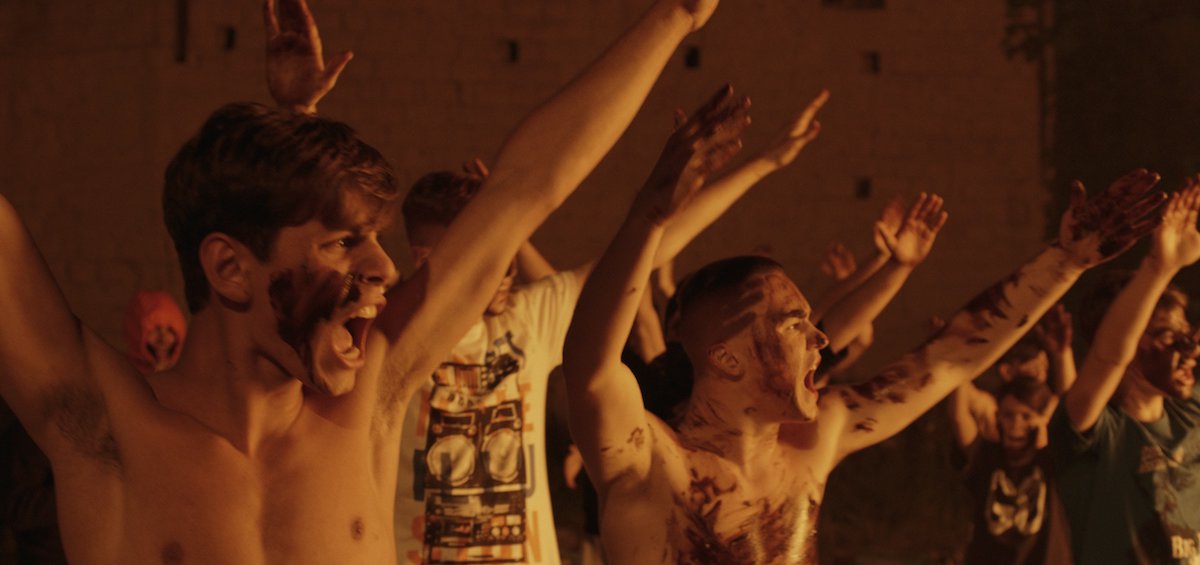 ITALY | 2019 | COLOR | DCP | 110΄ | ITALIAN
15 year-old Nicola and his friends spend their days roaming on their scooters the alleys of Sanità in Naples, dreaming the 'great life' of the Camorra. For starters, they're satisfied with being the neighbourhood bosses. Their chance comes up when after a police raid all the 'big' players' of the area are swept off.
Inspired by the best selling book "Gomorrah", by Roberto Saviano, an author wanted by the Camorra, Claudio Giovannesi, celebrates the antiheroic style of Mateo Garrone's film version of the book, making the young gangsters face their unrealistic fantasies in a wonderfully restrained manner. The almost ascetic figure of the young protagonist Francesco Di Napoli is an ideal fit for a film filled with impressive and animal energy. Winner of the Silver Bear for best screenplay at Berlin. N.S.
DIRECTOR: Claudio Giovannesi
SCREENWRITERS: Maurizio Braucci, Claudio Giovannesi, Roberto Saviano
DoP: Daniele Ciprì
MUSIC: Andrea Moscianese, Claudio Giovannesi
EDITOR: Giuseppe Trepiccione
PRINCIPAL CAST Francesco Di Napoli, Viviana Aprea, Mattia Piano Del Balzo, Ciro Vecchione, Ciro Pellecchia, Ar Tem, Alfredo Turitto, Pasquale Marotta, Luca Nacarlo, Carmine Pizzo
CLAUDIO GIOVANNESI
Italian director, born in Rome in 1978. He studied Contemporary Literature and the continued his studies at the Center of Experimental Cinema in Rome. He graduated in 2005. One of the most promising voices of Italian cinema, with many participations and awards at international festivals.

FILMOGRAPHY
2019 Piranhas
2016 Fiore
2013 Wolf
2012 Alì ha gli occhi azzurri
2009 Fratelli d'Italia
2009 La casa sulle nuvole