Portrait of a Lady on Fire
In 18th century Brittany two young women meet for the painting of a wedding portrait and an irresistible yet forbidden love flares us between them. A lesbian period drama, a feminist manifesto, a study in remembrance but more than anything a one of a kind love story which depicts with great precision the irresisitble attraction between two women. Having already won the Best Screenplay and Queer Palm awards at the Cannes Film Festival, Céline Sciamma's new film is well on its way to the Academy Awards. It is the queer film of the year and so much more!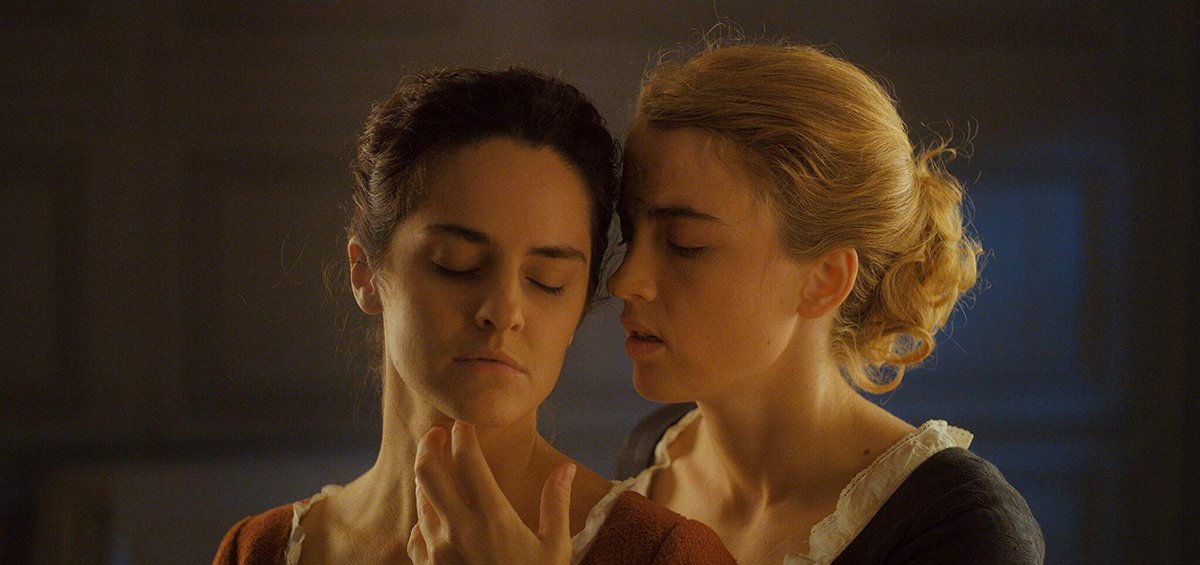 FRANCE | 2019 | COLOR | DCP | 120΄ | FRENCH
FRANCOPHONY DAY TV5 MONDE
Brittany, late 18th century. Marian has been commissioned to paint a wedding portrait of Eloise, a young woman who has just left the monastery and lives with her countess mother in a secluded chateau on the French coast. As the countess departs for Italy, she leaves the young artist and her daughter five days' time to complete the painting. This is the time frame for a fiery love affair.
A lesbian drama, a feminist manifesto, a study on memory, but most of all a wonderful love story that shows in emotional precision the irresistible attraction between two women, Sciamma's new film is a quiet but highly emotional film, a tour de force that will appear on the lists of the best films of the year. Screenplay award at Cannes. K.Th.
DIRECTOR: Céline Sciamma
SCREENWRITER: Céline Sciamma
DoP: Claire Mathon
EDITOR: Julien Lacheray
PRINCIPAL CAST: Noémie Merlant, Adele Haenel, Luana Bajrami, Valeria Golino
CÉLINE SCIAMMA
41 year-old French screenwriter and director. Her debut film, 'Water Lilies' (2007) had won here the Audience Award at AIFF. 'Tomboy' (2011) won the Teddy Award at Berlin. She's an activist feminist, costume designer in all her films while Xavier Beauvois ('Of Gods and Men', 2010) played an important role in the beginning of her career.

FILMOGRAPHY
2019 Portrait of a Lady on Fire
2014 Girlhood
2011 Tomboy
2007 Water Lillies