The Ground Beneath my Feet
A workaholic business consultant has so far managed to keep her affair with her boss and the existence of her emotionally fragile sister a secret. Soon, her well-disciplined life will fall apart. An emotional dynamite of a film, a high-tension drama, an electrifying portrait of a woman, a psychological thriller on the collision of the self against an unrelenting modern world.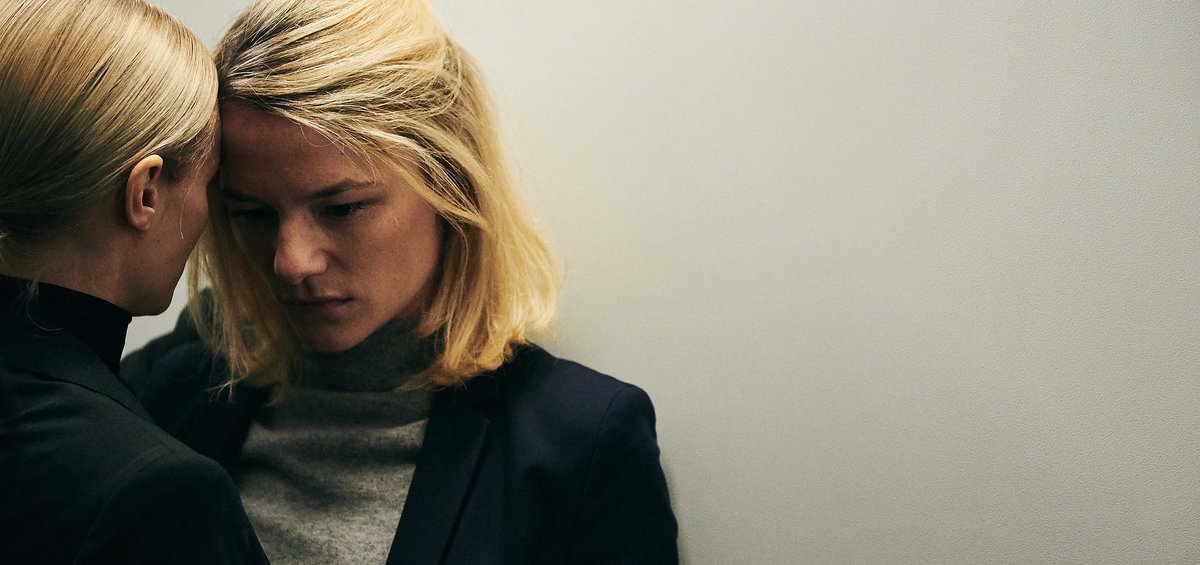 AUSTRIA | 2019 | COLOR | DCP | 108΄ | GERMAN, ENGLISH
Lola works pathologically endless hours, as a business consultant for human resources. She is one of those professionals that get to decide how many people should be fired or, as she puts it, making sure a company is viable so that less people become unemployed. She describes herself as single, orphan, childless person with no siblings. But she is not, she has a female partner (her manager) and a sister suffering from paranoid schizophrenia. After her sister's latest suicide attempt, her world changes dramatically.
Intentionally cold psychodrama about a world devoid of feeling, a relentless accusation against robotic people shutting off their inner world and concealing their ties. Marie Kreutzer in this clinical, consciously two fold 'accusation' deals with a world that, since its people fail, it's bound to self-destruct. I.D.
DIRECTOR: Marie Kreutzer
SCREENWRITER: Marie Kreutzer
DoP: Leena Koppe
MUSIC: Kyrre Kvam
EDITOR: Ulrike Kofler
PRINCIPAL CAST: Valerie Pachner, Pia Hierzegger, Mavie Hörbiger, Michelle Barthel, Marc Benjamin, Axel Sichrovsky, Dominic Marcus Singer, Meo Wulf
MARIE KREUTZER
42 year-old Austrian director, born in Gratz. She studied Screen-writing and Drama there as well as in Vienna. She earned an honourable mention for her debut film 'Die Vaterlosen' at Berlin 2011. This is her fourth feature film.

FILMOGRAPHY
2019 The Ground Beneath My Feet
2016 Was Ηat uns Βloß so Ruiniert
2015 Gruber Geht
2011 Die Vaterlosen