Adoration
Despite his psychologist mother's explicit instructions to avoid any form of contact with the inmates of the psychiatric hospital she works in, 12-year old Paul is bewitched by Gloria's free spirit and the two escape into the woods. Paraphrasing fairytales and with the help of stunning cinematography and two wonderful performances by the two young leads, the director of "Alléluia" tells the story of a passionate mad love treading the line between romance and horror.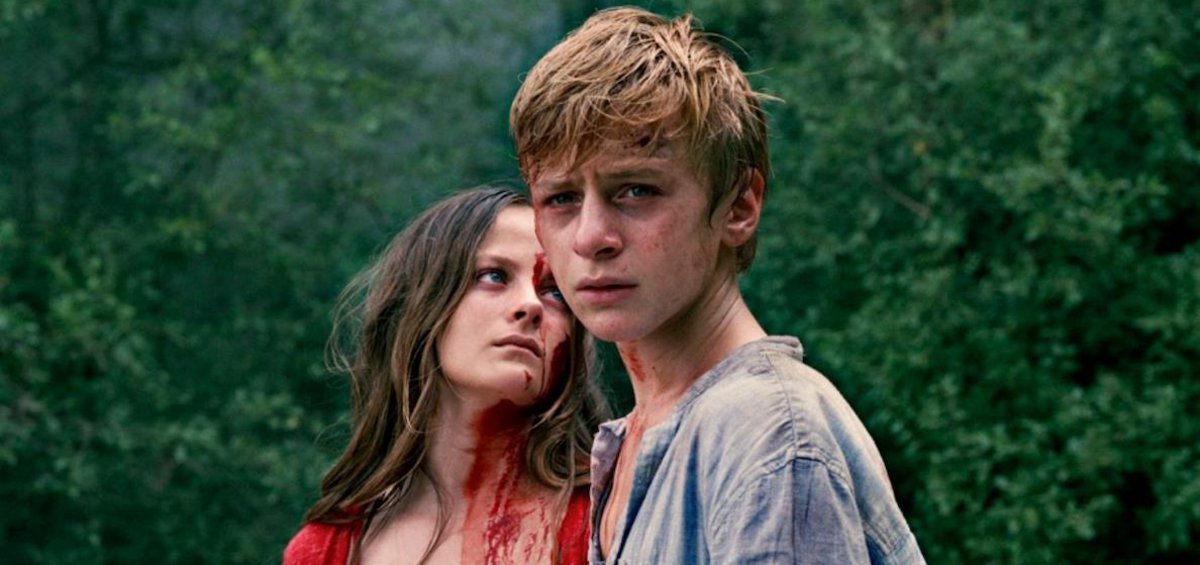 BELGIUM, FRANCE | 2019 | COLOR | DCP | 98' | FRENCH, FLEMISH
12 year-old Paul lives with his psychologist mother in a private psychiatric clinic in the woods. One day Paul meets a new patient, Gloria, and impressed by her free spirit falls in love with her. He defies the explicit order not to befriend the patients and decides to help her escape. But except for the dangers of their wandering there is the unexpected and sometimes manipulative behaviour of Gloria which creates physical and psychological predicaments.
Beautiful cinematography in the Ardennes, in an evocative nature filled with beauty and hardship, this dramatic thriller of premature coming-of-age focuses on the moment childhood naivety crashes onto the insurmountable obstacles of reality. I.D.
DIRECTOR: Fabrice du Welz
SCREENWRITERS: Fabrice du Welz, Vincent Tavier, Romain Protat
DoP: Manu Dacosse
MUSIC: Vincent Cahay
EDITOR: Anne-Laure Guégan
PRINCIPAL CAST: Thomas Gioria, Fantine Harduin, Benoît Poelvoorde, Laurent Lucas
FABRICE DU WELZ
Belgian director and screenwriter born in 1972. He studied Dramatic Arts in Liege and INSAS, the institute of film learning in Brussels. Feature films of his have been chosen for the Cannes, Toronto and Venice festivals. This is his seventh film.

FILMOGRAPHY
2019 Adoration
2016 Message from the King
2014 Alleluia
2008 Vinyan
2004 Calvaire