The Sound of Silence
Peter has the most unusual job. He is a house tuner. He specialises in the calibration of household sound, so as to adjust the residents' mood. No one can match his skills until the day he has trouble solving a client's problem, someone he may have fallen in love with. Atmospheric, unusual, oddly addictive and an indeterminately charming character study analysing the mysteries of the human psyche undetected by any scientific tool. With a seductive Peter Sarsgaard in the starring role.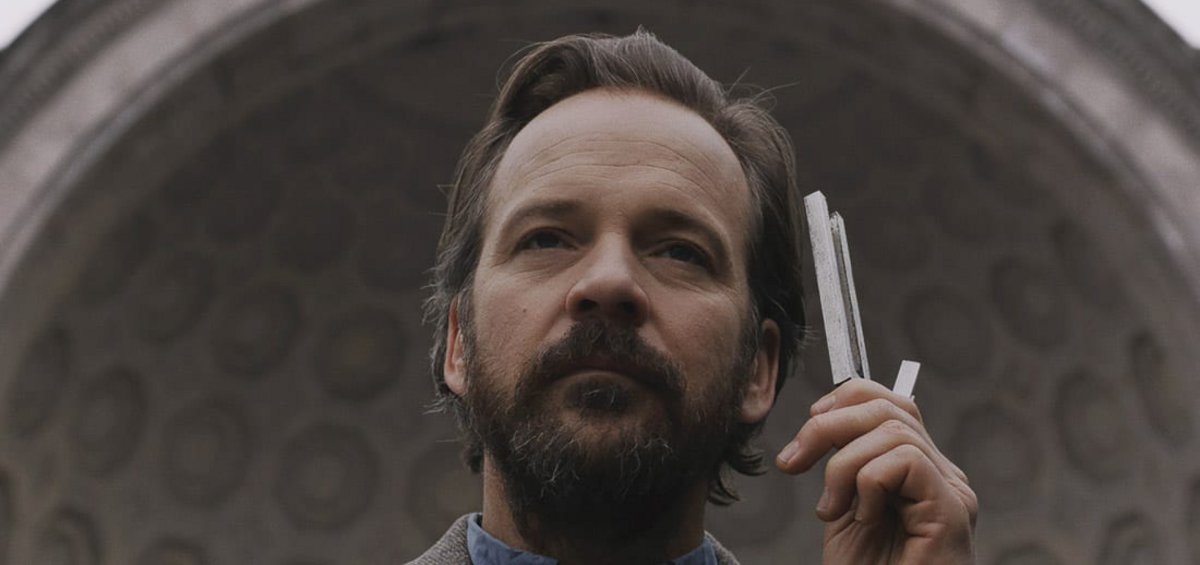 USA | 2019 | COLOR | DCP | 87' | ENGLISH
The Devil hides in the details but as it turns out Heaven could be other people. It could be an interpretation of Michael Tyburski's cryptic debut, which does what good cinema does: introducing a constantly original angle -and sound- of the urban world. Peter (an exquisite Peter Sarsgaard) is a 'house coordinator', the (unusual) person you call in order to find cacophonies, tones and chords of the house that get to your nervous system and your psychology. Helen (a confident Rashinda Jones) is such a 'patient'. They get to know each other: the hermetic seeker of the predefined meaning and the traumatized woman who sees life as a series of personal choices.
Cryptic cinema, with an imaginative central idea and silences that make up a consistent, beneficial romance. I.D.
DIRECTOR: Michael Tyburski
SCREENWRITERS: Ben Nabors, Michael Tyburski
DoP: Eric Lin
MUSIC: Will Bates
EDITOR: Matthew C. Hart
PRINCIPAL CAST: Peter Sarsgaard, Rashida Jones, Tony Revolori, Austin Pendleton
MICHAEL TYBURSKI
American director and screenwriter. He lives in New York. This is his film debut and was presented at Sundance. He has done two short films previously, one of which, 'Palimpsest' (2013) won the Special Jury Award at Sundance.

FILMOGRAPHY
2019 The Sound of Silence