The Sharks
In a seaside town, as rumours about sharks in open water start to spread out of control, a young girl finds herself navigating the uncharted waters of her desire for a young man. This evocative debut which won the Directing Award at the Sundance Film Festival sheds a discreet light on the obsessions and violent impulses of puberty in the shadow of a lingering threat.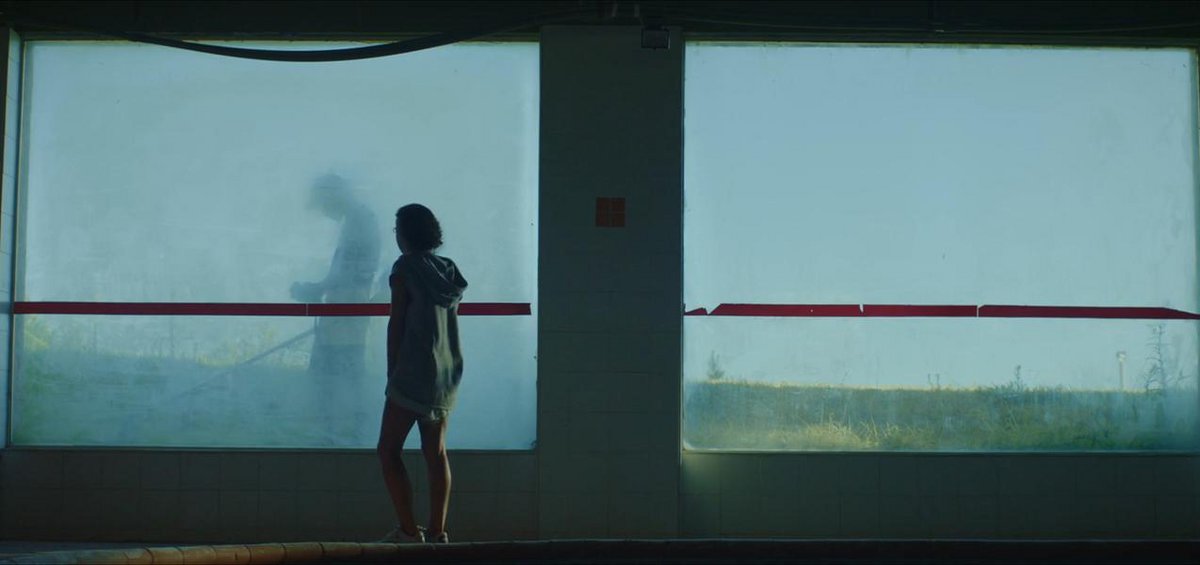 URUGUAY, ARGENTINA, SPAIN | 2019 | COLOR | DCP | 83' | SPANISH
A seaside area in Urugay. Rosina is an introverted wild child in the awkward and constructive puberty. She accompanies her father's workers to beautification of places. She falls in love with Joselo but their moment is ruined by her ignorance and his manners. At the same time, the area is upset by a rumour about the presence of sharks.
A deliberately non dramatic, symbolist and allegorical difficult exercise on racial difference, sex and emancipation. In an environment where the beautifully shot natural scenery is paralleled
and antithetical to the psychology of the heroes the radio talks and synth pop music complete the atmosphere, Lucia Garibaldi creates a debut about the hard aspect of sexual awakening as well as the silent anxiety about identity seeking. Award for Best Direction at Sundance. I.D.
DIRECTOR: Lucía Garibaldi
SCREENWRITER: Lucía Garibaldi
DoP: German Nocella
MUSIC: Fabrizio Rossi, Miguel Recalde
EDITOR: Sebastián Schjaer
PRINCIPAL CAST: Romina Bentancur, Federico Morosini, Fabián Arenillas, Valeria Lois, Antonella
Aquistapache
LUCIA GARIBALDI
33 year-old director and screenwriter. She studied at the Film School of Urugay. She wrote and directed short films. 'Sharks' has been very successful at festivals. She's now working on her second fiction film ('Ultima Reina') and the documentary 'Roberto'.

FILMOGRAPHY
2019 The Sharks